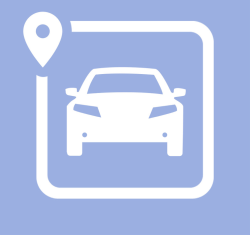 We're looking for a results-driven customer support, Reservations and Dispatch representative to actively seek out and engage customer prospects; a candidate who has experience with Limo Anywhere Software, and also superb interpersonal and communication skills. The right candidate will be the liaison between our company and its current and potential customers. He or She must be able to accept ownership for effectively creating reservations, solving customer issues, complaints and inquiries, while keeping customer satisfaction at the core of every decision and behavior. He or she will be a member of the primary contact team for customers interested in the variety range of ground transportation services that we offer, responsible for assisting them in completing purchases online and over the phone, informing customers of the service terms and features, while projecting a professional company image through voice and online interactions.
We are looking for a:
Limo Anywhere Reservations and Dispatch Representative
Remote, Work from home
Mandatory requirements
Must have experience with Limo Anywhere Software
Must have a High Speed Internet Connection
Soft sales skills, sales-oriented person
Superior communication skills along with active listening
Fluency in English (written and spoken). Other languages will be considered as an advantage
Must be able to work in shifts (including night shift), on weekends and holidays
Other requirements
Ability for multitasking, set priorities and manage time effectively
Problem solving skills with ability to anticipate unforeseen problems
Strong attention to details and a sense of urgency
Strong will for self-improvement
Tendency to exceed sales goals
Previous experience in sales is a strong advantage
Customer service experience is advantage
High school degree
Computer literacy (MS Office tools and Internet use, Google applications)
What we offer
Paid training on the company's expanse
Fixed salary
Extremely stimulating bonuses depending on the results achieved
A dynamic workplace based on respect, where everyone has a voice and participates in decision-making
If you believe you are the right candidate, please send your CV in English.
Only shortlisted candidates will be contacted.
Rok za konkurisanje: 16.10.2018.