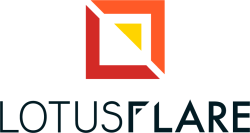 LotusFlare's mission is to make mobile internet more accessible. We are founded by early Product and Growth team executives from Facebook, and backed by world leading VCs including Google Ventures, Social Capital, SV Angels, Macquarie Capital, and other marquee investors We partner with some of the greatest institutions in the world including Linkedin, Supercell, Skype, Verizon Wireless, Singtel, Telenor.
We are looking for:
Software Engineer
Belgrade
As a Software Engineer within our Server Engineering team you will work collaboratively with the Dev team as well as Mobile Operator's to help build network stack to support millions of users. You come from a systems or development background (or are comfortable in both areas). You are self-directed and have the ability to track solutions from design through implementation, owning every step along the way. We strive for a deep understanding of the core technologies that are being used while building redundancy and establishing best practices.
Requirements:
BA/BS in Computer Science or related technical field or equivalent practical experience
3+ years work experience, including programming experience in Java, Scala, PHP, C++
2-3 years of experience building secure scalable web services
Experience with RESTFull services
Good understanding of network stack and HTTP protocol
Experience with concurrency, multithreading, or asynchronous programming
Understanding of data modeling in SQL and/or NoSQL environment
Experience with AWS, Ansible, Kafka, and Spark would be a plus
We offer flexible working hours, lunch, fun startup environment. Dynamic improvement, cross-functional teams and the possibility of learning new technologies.
You will receive a compensation package consisting of salary, performance bonus, and equity in the parent U.S. company.
Deadline for applications: 12.04.2018.