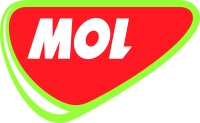 WE ARE HIRING
TRAINER EXPERT IN RETAIL
Belgrade
As a part of Retail Department Trainer Expert is responsible for building, developing and delivering training and capability improvement strategy and program for our Retail network, with the aim to help service station teams and partners to improve performance and provide higher level of customer satisfaction.
Responsibilities:
Develop and execute training and coaching strategies and plans to improve the service and sales quality at all Retail levels.
Ensure that our Service Station staff are trained and equipped with the knowledge and practical skills to achieve sales targets and the promised service level.
Assess the skills and knowledge within the network and determine the training needs.
Develop set of measurement criteria. Measure and analyze the efficiency of training results.
Report and present the commercial success of all training initiatives.
Cooperate with other stakeholders in the identification of skills and capabilities improvement, training requirements, tailored to business needs.
Manage and contribute to the design, development and production of training materials, documents and manuals, ensure consistency and quality of content and delivery.
Provide coaching and development activities to the Partners, Area Managers and Service Station staff to ensure effective implementation of all new and existing training programs.
Assist with the induction and training for new service station openings; follows through post service station openings to identify any immediate training needs and provides the appropriate training.
Manages and maintains training information and data within the database for training reporting.
Requirements and Candidate's profile:
Education

University or College of Social science
6.1 or 6.2 level of qualification

Skills

Excellent presentation and facilitation skills
Excellent written and verbal communication skills
Excellent organization skills - ability to prioritize
Flexible and adaptable approach
Result orientation
Business knowledge
Customer orientation
Teamwork

Work Experiences

Experience of designing, developing and delivering training programs.
Experience in retail organization with focus on customer service selling skills would be an advantage.

Professional competences

Developed coaching skills
Knowledge and understanding of retail operations
Conducting training needs analysis

IT skills

Intermediate MS Office (Word, Excel, PowerPoint, Outlook), Internet

Language:

Serbian: Fluent
English: Fluent

Other:

Driving licence (category B)
Preparedness for frequent traveling
What do we offer?
Competitive compensation
Great working conditions within motivating international environment
Amazing opportunity to participate in the growth of the office in Belgrade
Opportunities for advancement
Very friendly and dynamic young team
If you are interested in this position, please APPLY on following link.
Be careful - deadline is 08.06.2019.
Only shortlisted candidates will be contacted.
Please be informed, that your application will be recorded in a central database, and might be used for later possible positions. If you are interested only in this position, and refuse to be registered in the database, please confirm it in a written form