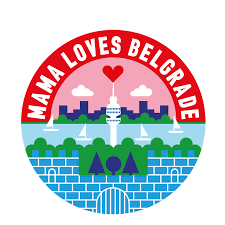 Mama Shelter BELGRADE
Waiter / Waitress
Come join the lively, spirited family of MAMA Shelter! Founded in 2008 by Serge Trigano and his sons Benjamin and Jérémie, MAMA is a place for people of all ages, countries, cultures and ethnic backgrounds to come, gather and connect. We are currently looking for people who possess drive, charisma and warmth to join our team in Mama Belgrade.
As the Mama Family member and ambassador of the Mama brand, while representing the Company, you are expected to embody the Mama Spirit. Being genuine, kind, considerate, courteous, thoughtful, positive and respectful to ALL Mama Family Members, guests, vendors, contractors and anyone on the Mama Shelter premise is essential to you performing your position here at Mama Shelter satisfactory. This also includes being mindful of these characteristics while representing Mama Shelter at any time. Mama is like an urban kibbutz, providing our guests with a fun, friendly, personal human experience and Family with an exciting, enjoyable place to work and your attitude is vital to Mama's success.
Objective: The Waiter/Waitress takes food and beverage orders and delivers items to the guests while adhering to Mama service and health and safety standards. Ensures guests receive excellent service while meeting and exceeding guest expectations.
Essential Duties and Responsibilities:
Greets guests
Takes orders
Taking all items needed for service while ensuring guests receive excellent service
Anticipates needs and wants of guests, recommends and suggests to guests in choosing drinks and food
Runs food
Assists with any additional needs or requests of the guests
Communicates directly with kitchen staff (depending on the position) to ensure that correct orders are delivered and special requests are met
Ensures guests complaints are promptly addressed by management
Busses tables
Contributes to restaurant cleanliness and set up before and after the service
Works cleanly to minimize mess, waste and dangerous working conditions
Maintains a high level of sensitivity and confidentiality regarding guest information
Maintains stock of various service items
Follows proper money handling procedures
Maintains safe work habits and work environment
Performs duties within the framework of the F&B department and general hotel standards and directives
Other duties as assigned from the relevant scope of work
Skills/Qualifications:
Previous experience in a high-volume bar, restaurant or hotel
Demonstrate good knowledge of food and beverage products
Excellent communication skills
Outgoing demeanour
Listens and is available
Excellent customer service abilities
Ability to stand and walk for extended periods of time, lift and carry items
Fast, quality service
Solid work ethic
Meticulous and responsive
Computer software skills
Works great in a team
Apply with your resumeelectronically.
Deadline for applications: 27.07.2018.