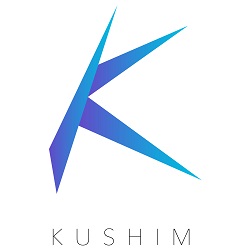 Marketing Lead Generation Specialist
Full time

The role is available immediately and we will consider remote applications
At Kushim, we are passionate about helping Venture Capital teams manage their investments from fundraising to exit!
We are looking for highly energetic individuals with strong technical aptitude and natural sales instincts to join our growing sales organization. As a Lead Generation Specialist at Kushim, you will play a critical role in generating demand and expanding business opportunities for customers in 25+ countries. You will take part in a wide variety of responsibilities that will help foster, qualify and mature our pipeline with high profile customers.
We need someone with a hunter attitude who can take direction as well as have the drive and motivation to work autonomously. We expect a strong go-getter!
Are you ready for the challenge?
YOUR ROLE WILL CONSIST OF:
Ensure effective execution of all-bound lead generation efforts and handover to sales
Identify new channels and tools that can act as additional sources of demand generation
Define, set up and optimise marketing automation efforts by determining when and how it should be applied across the contact lifecycle
Monitor the performance of all-bound demand generation channels & activities, and run experiments to optimise their effectiveness
Identify, prospect key contacts at target accounts and build the foundations for a strong, long lasting relationship
Manage, track and report lead generation activities and results using our CRM
YOU MIGHT BE A FIT IF YOU HAVE:
Great understanding of the B2B SaaS space is desirable
Previous experience in marketing/lead generation
English communication and writing skills are on point
Demonstrated success overachieving (professionally/ personally)
You have a keen interest in the tech industry
SALARY RANGE:
Send your application electronically.
Deadline for applications: 15.11.2019.