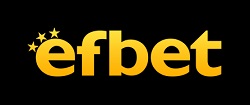 We are looking for:
Marketing Manager
Beograd
Overview: What are we looking for?
We are looking for a Sports Betting and Online Casino Marketing Manager to develop a new brand that is opening a branch in Serbia. Your main responsibility will be to establish the product on the local market, create your own team, develop the market-entry strategy, marketing plan and ensure its long-term implementation.
When starting the job your first responsibility will be to form your marketing dream team and work with the global office on how to structure it in the most effective way. You will then work with the Global Brand Strategist on conducting local market research, identify local trends and niches and adapt the global brand for the local market.
You will have the freedom over structuring the marketing plan and tactics for market entry, develop local campaigns and manage their implementations.
While at this position you will be working closely with the Global Marketing Director and Global Brand Strategist and when needed with the CEO of the company.
Ideal candidate:
The ideal candidate has experience as a Marketing Manager in the Sports Betting and Online Casino industry and has always dreamt of doing things his way. You have to be up for a challenge to structure the department from the grounds up and successfully introduce the efbet brand in Serbia. You must have a good understanding of how the betting industry works, the local bettors' behavior and be able to identify what they are missing and how we can deliver it to them.
Read the following lines and if they describe you, we want to meet you
I prove that I understands the concept of a strategy, can develop it and subsequently, implement it
I can show that I understand the betting & casino industry with inside examples about the local market
I'm passionate about Football and I constantly watch various sports events
I have experience as a bettor and have experienced the industry first hand
I can clearly structure my ideas on paper and turn them into actionable steps
I take full responsibility on my projects and I don't waste time by leaving tasks for tomorrow
I have worked before with creative agencies and have examples of successful 360 campaigns
I have great success stories of how I developed team members into becoming true professionals
One of my biggest strengths is in Digital Marketing
Requirements:
Previous experience as a Marketing Manager in a Sports Betting / Casino company will be an advantage.
Deep understanding of how the betting and casino industry works
Previous experience in working with creative agencies
Experience in development and management of 360 campaigns
Experience in marketing team management
Fluent in English - verbal and written
Excellent understanding on how to create and manage digital campaigns across all relevant platforms.
What we offer:
A worth wild salary with a constant yearly increase
Paid trainings and conference travels worldwide
Who are we:
Efbet is the largest Sports Betting and Casino operator in Bulgaria with over 45 landbased casinos and employs more than 3000 people nationwide. You are currently witnessing our next chapter of our professional development as we are expanding into Europe in countries like: Romania, Serbia, Italy, Spain and many more to come. We have established ourselves as market leaders in the gambling sector of Bulgaria by providing the Highest odds on the global market, highest bet amounts and subsequently the highest rewards. Our business success has led us into supporting the local sports industry and we are currently the largest sports sponsor in the country, with a yearly spending on team sponsorship (over 300 teams), sports field constructions and refurbishment and youth programs amounting to over 15 million euros. We treat the gambling industry like a sport and we are looking for people with athlete like discipline and spirit to help us grow the company on a global level. If you are up for the challenge and has always dreamt of bringing a company into a market then this is the perfect opportunity for you.
Deadline for applications: 02.11.2019.