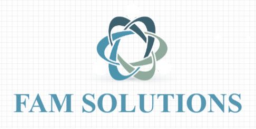 FAM SOLUTIONS is currently looking to hire a Marketing Manager to join our gaming and IT industry leading organisation, based in Belgrade, Serbia.
Marketing Manager
Location: Belgrade, Serbia
We offer:
Dynamic, high-pressure working environment.
Numerous recognition incentives throughout the year.
Fixed salary plus bonuses.
Possibilities for career advancement and personal development.
Opportunity to work within a team of highly motivated professionals in a friendly and dynamic work environment.
Responsibilities:
Creating marketing strategy in line with the business and Company strategy.
Developing each marketing campaign from start to finish.
Maneuver digital marketing campaigns through all areas of the project life-cycle.
Developing, creating and managing advertising campaigns.
Handling social media, public relations efforts and content marketing.
Understanding and developing budgets, including research and development appropriations, and return-on-investment as well as profit-loss projections.
Researching demand for the organization's products and services and supporting salesforce and lead generation efforts.
Identifying new customers and markets.
Organising Company conferences and events.
Building brand awareness and positioning.
Evaluating competitors.
Continuously improving the quality of service provided.
Provide analytical reporting on campaigns to management.
Requirements:
Bachelor degree in appropriate field of study or equivalent work experience.
Excellent knowledge of English, both written and verbal.
Fluency in Microsoft Office suite (Outlook, Word, Excell, PowerPoint etc.).
Web design experience will be considered as a plus.
Experience with creating a marketing campaign, marketing strategy and marketing plan.
Proven working experience in marketing management and experience with online marketing, including social media and content marketing.
Understanding of public relations.
Advanced communication skills.
Strong organizational skills including attention to detail and multitasking skills.
Ability to quickly adapt to changes.
If you feel that you are ready for such a challenge and meet the above requirements, you are most welcome to apply electronically. Applications for this position should be sent in English.
Deadline for applications: 23.08.2019.
By sending your resume you agree that your personal data can be used for the purpose of recruitment and selection for the vacancies at FAM Solutions LTD Belgrade. All the data that we store about you will be treated as confidential and will not be disclosed to any third parties.