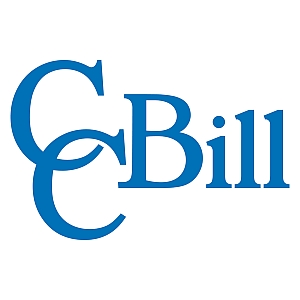 We are looking for:
Marketing Specialist
Location: Belgrade
The Marketing Specialist is a talented digital marketer who is able to use design, front-end dev and campaign building skills to collaborate with the marketing team to concept cohesive, results-oriented digital advertising and inbound marketing campaigns for CCBill business-to-business and business-to-consumer audiences.
The ideal candidate is highly creative and energetic with plenty of ideas, actively searching for new opportunities and solutions and able to create and execute marketing and branding initiatives with an eye for compelling, contemporary designs and messaging, as well as online and offline global, regional and targeted marketing and advertising initiatives, in order to drive continued success and conversions through web tactics.
The Marketing Specialist Principal Duties include:
Development and execution of optimized marketing campaigns, from concept to completion and analysis of the results.
Planning, developing, designing, and executing inbound & outbound digitally based marketing campaigns, including digital and offline assets, such as landing pages, website, banner advertising, emails, workflows, content offers, webinars, podcasts, print, social, and media.
Working together with the marketing team management to develop campaign concepts and strategies.
Coordinate and work with functional specialists in creation of visual and content assets for use in advertising, email, website and other inbound marketing initiatives.
Coordinating creation, optimization, QA/testing and analyzing campaign/assets using provided marketing automation, CRM and analytics tool sets.
Generating, delivering, editing, QA-ing and optimizing marketing materials.
Ensuring that marketing strategies and deliverables are consistent with brand, campaign and company standards.
Curiosity to keep up on industry trends and best practices in SEO, SEM, content strategy and digital lead generation.
Expressing clear project ownership initiatives.
Performing other marketing duties as required.
Experience
Bachelor's degree or equivalent experience in Design, Marketing, and Advertising, including but not limited to lead gen, inbound & re-targeting campaigns.
Experience in e-commerce industry preferred.
Experience with standard marketing tools, Adobe Creative Suite, Google AdWords, Analytics and Webmaster Tools, Microsoft Office.
Working knowledge of marketing and sales automation software (e.g. Hubspot, Salesforce).
Ability to meet deadlines and ensure accuracy and workflow.
Project management and team-based skills.
Excellent verbal and written communication skills.
Fluency in written and spoken English.
Position is full time and will require a minimum of 40 hours per week of work
Working hours are Monday to Friday from 12 PM to 8 PM in order to ensure overlap with US-based Marketing teams
Deadline for applications: 18.10.2017.