Médecins du Monde raspisuje oglas za poziciju Psychologist. Za obavljanje ovog posla neophodno je dobro poznavanje jezika na kojem je oglas napisan. Ukoliko tekst oglasa ne razumete u potpunosti, savetujemo vam da razmislite da li je ovo pravi posao za vas.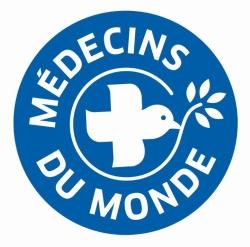 Position:
Psychologist
Starting From: December 2017
Place of work: Serbia – Kikinda,Sombor and Šid
Working contract
MISSION CONTEXT
For more than 30 years, Médecins du Monde (MDM), a campaigning medical organization committed to international solidarity, has been caring for the most vulnerable populations at home and abroad. It has continued to highlight obstacles that exist in accessing health care and has secured sustainable improvements in health-for-all policies. Those working for this independent organization do not solely dispense care and treatment but condemn violations of human dignity and rights and fight to improve matters for populations living in precarious situations. MdM currently works in 46 countries across all continents where it focuses on 4 priority areas: caring for the health of migrants and displaced persons, promoting sexual and reproductive health, combating HIV and reducing the harm and risks associated with drug use, crises and conflicts.
MDM has been working in Balkans for many years. In Serbia, in particular, MdM worked from 2001 to 2009, in a Risk Reduction program targeting people involved in drug abuse. Since 2016, MdM has returned to Serbia to provide health care to migrants transiting through Serbia. Direct support to vulnerable migrant populations include, among others, the provision of health services, mental health & psycho-social support and delivery of much-needed information to migrants pertaining to their rights and access to available health services within the vicinity of their current location. Overall, MDM works in Serbia to help migrants to maintain a good physical and psychological health.
MAIN DUTIES/RESPONSIBILITIES:
Under the supervision of the Mental Health and Psychosocial Support Supervisor, the Psychologist will contribute to improve the quality of MHPSS (Mental Health and Psychosocial Support) activities by providing direct mental health services and strengthening capacities of MDM team on psychosocial support:
Carry out mental health & psycho-social activities in MDM working locations (Sombor ,Kikinda or Šid)
Carry out protection activities in MDM working locations (Sombor, Kikinda or Šid )
Ensure the referral of persons in need of psychiatric care or protection support
Manage the translator/cultural mediator when there is no medical doctor present at the work station
Strengthen capacities of MDM staff in identifying patients in need for psychological help and referring them appropriately
Strengthen overall capacities of MDM team on MHPSS approach, through training and strong collaboration
Use adequate psychosocial aid tools and assessment instruments
Produce and interpret a variety of psychological reports
Work directly with the MHPSS Supervisor to improve the MHPSS strategy in Serbia
SKILLS AND EXPERIENCE NEEDED:
You will be committed to MdM's values and be motivated by its non-statutory, Not-For-Profit model.
Master degree in Psychology with the professional license
Minimum 5 years of previous similar experience in humanitarian settings
Cultural awareness and sensitivity toward migrants/refugees in Serbia
High level of communication skills and fluency in written and spoken English ; Speaking Arabic or Farsi is an added value
Familiar with MS office
Flexible, responsible, punctual and autonomous
Calm, respectful and patient
Compliant with procedures
Able to work in a multicultural environment and under pressure
HOW TO APPLY?
Interested candidates are required to submit their application IN ENGLISH by e-mail
Applicants must indicate the name of the position applying for in the top part of their email.
Applicants should submit a 3 pages maximum detailed curriculum vitae, a one page maximum application letter with their name and contact details (e-mail address preferably) and 3 references that can be contacted with their contact details.
All successful candidates will then be invited to a first interview (in English)
A second interview may be organized depending on the number of remaining candidates after the first interview
All pre-selected candidates will be informed of the final decision
The deadline for submission of application is 22nd November 2017 at midnight – No application will be accepted after that.
---