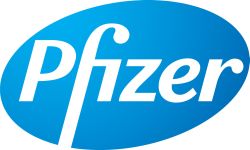 Working together for a healthier world Founded in 1849, Pfizer is the world's premier biopharmaceutical company taking new approaches to better health. We discover, develop, manufacture and deliver quality, safe and effective prescription medicines to treat and help prevent disease for people.
Medical Representative
Belgrade
Description:
Visiting HCPs to help them manage their patient's disease using Pfizer products
Distribute knowledge using guidelines through marketing literature, clinical trials related to his/her products to help physicians and other healthcare professionals take the best decisions
Follow-up with HCP (KOL, physicians, pharmacists, or any other party having impact on the business), to gather feedback and questions regarding experience with Pfizer products
Providing approved information to HCP on Pfizer products, e.g. proper medical usage, dosage amounts and side effects
Enlisting Pfizer products in the formulary of institutions
Providing feedback to sales management on customer requests, responses to promotions and product access;
Involved in the pre preparation of the marketing campaign through giving a feedback to the marketing team on what's the real market/customer's need
Follow up of stock, consumption and ordering process especially in government sector and institutions in order to secure availability of the products to the patients
Reporting visits and other activities using appropriate electronic system
Update his/her customer list according to the targeting process by understanding customer's segmentations and customer insights
Understand customer disease management needs
Maintain and Create new advocates by aligning to customer's priorities/needs
Execute the activities (international, regional and local conferences, workshops) done by marketing/ medical department to engage his/her customers
Explore more business opportunities and expand the scope of his/her reach
Monitors the activities of the competition, analyses occurrences on the field, reports to the management and proposes or recommends appropriate activities
Responsible to act in accordance with Pfizer values and highest compliance standards
Responsible to complete/attend all assigned trainings (both f2f and online) on time
Ensures proper dressing, maintenance of records, detailing kit and vehicle.
Profile:
Medical science - University Degree
Acts Decisively
Self-motivated, disciplined and consistent in daily work
Dynamic and driven for success
Innovative and solution focused
Communication skills, presentation skills, planning and organizational skills
Accurate knowledge of relevant therapeutic areas and designated products
Computer knowledge (skilled in using Microsoft Office Package)
Proficiency in English.
Driving license B category
We offer:
Competitive salary rate and social package
Wide opportunities for professional development
Deadline for applications: 27.10.2019.