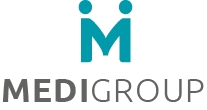 MEDIGROUP is the first private
health care platform in Serbia
After more than two decades, the private health care service sector in Serbia is undergoing significant change, with the consolidation of the market through the joining together of some of the leading private health care institutions and the creation of MEDIGROUP
The MEDIGROUP platform is the first of its kind in Serbia, which makes MEDIGROUP unique in this market. In the region of Central and Eastern Europe, the formation of health care service groups in the private sector is quite usual; there already exist long-established examples of successful groupings in the private sector which offer a wide scope of health care services to the population of these countries.
For further growth of our activities in Serbia, we are looking for experienced person for the position of:
Financial Controller
Location Belgrade
Key duties and responsibilities:
Some of the responsibilities are outlined below but not limited to:
Establishing strong financial and internal controls.
Responsibility for collating financial data for external audit and other regulatory review.
Preparing regular and detailed cash flow report on weekly and monthly basis
Maintains inter-relationships with the Board and other Heads in the group
To participate in implementation of centralized financial, accounting and reporting system for the group
Introduction of KPI measurement system and responsible for continues improvement
Responsible for cost central structure implementation and introduction of cost central accounting with cost management
Introduction Profit centers and reporting system
Managed annual budgeting process in coordination with CFO
Supervision and financial analysis of the reports related to the group companies
Quarterly, half year and annual report to SuB and tactical reports for organizational units
Strategic forecast analysis, macro economic analysis and guidance for mang ament
SWOT analysis per segments and ad-hoc financial analysis for Management Board
Responsible for implementation of MIS in cooperation to IT department
Responsible for preparation of annual report and year end and consolidated financial statements in accordance with IFRS and local GAAP.
Responsible for quarterly rolling forecasts and performed variance analysis for all budgeted lines.
Provide qualitative management reporting to best facilitate strategic decisions
Variance reporting and trend analysis
Education and Experience:
Fluency in written and spoken English
Minimum Bachelor's Degree level education
Good knowledge of MS Office Programs and the ability to learn new software tools quickly a must
The ideal candidate will have minimum 2 years experience in finance and will most likely come from a background with a 'Big 4' Audit Firm.
Experience working in a team environment a must
Due to the high standards and credibility required by investors and other stakeholders strong communication skills and a Practice background would be a good grounding.
Experience of creating or improving a finance function and controls is also essential
Excellent interpersonal skills
Demonstrated oral and written communications skills in the working environment.
Any experience in retail and healthcare would be very advantageous.
Strong analytic skills abilities in financial filled
What we offer:
Long term employment opportunity for best performing candidates
Dynamic and responsible position
Chance for a professional and personal development
Advancement opportunity
If you are interested in developing your career in a dynamic international environment, please send your CV.
Please note that only short-listed candidates will be contacted.
Application deadline: 08.11.2013.