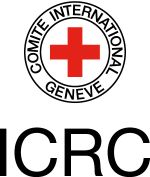 The International Committee of the Red Cross (ICRC) is a neutral, impartial and independent humanitarian organization that works to protect and assist people affected by armed conflict and other situations of violence. To find out more about ICRC mission and its activities visit www.icrc.org.
The ICRC has been working in this part of Europe since the early 1990s. The organization strives to respond to the needs remaining from armed conflicts in the region. In particular, it seeks to help clarify the fate of missing persons and to address the needs of their families. Throughout the region, the ICRC visits detainees and works with the authorities and civil society to promote IHL and other humanitarian norms. It supports the development of the National Societies, particularly in strengthening their capacities to respond to emergencies and help families separated by migration or other circumstances restore/maintain contact.
The ICRC Belgrade Regional Delegation – Protection Department is looking for a suitable candidate to fill the following position:
Data Manager
(Location Belgrade - Resident position/Serbian citizen)
Main responsibilities
Under the direct supervision of the Protection Coordinator, the Data Manager ensures the management of the protection data collected both internally and externally to support Protection activities and decision-making process through data and information analysis.
Role Description
The Data Manager manages and processes data relating to individuals and events covered by the ICRC's mandate, such as prisoners of war and other detainees, missing persons, children separated from their families and violations against civilians and their property. In so doing, he/she contributes directly to the activities of the Protection department in our office. His/her main duties are the following:
Supervising use of the ICRC case-management system
Supporting the protection coordination team in adopting and implementing new ICT tools
Following up data collected in the field
Contributing to or managing the daily organization of the protection office: managing documents and information
Guaranteeing the protection and security of individuals' personal data
Compiling detailed and complex analyses and statistics
Carrying out data processing; sets data-entry procedures and participates in reviews of working procedures
Providing training and coaching to colleagues in the Protection Department
Reference: 2r8qyS5TEFVAgWTobcPBWFLCHwQ_2LqOmlT91X7vB0I.
Desired profile and skills
Professional command of English, additional language an asset
Bachelor degree in Information Management, Social Sciences or a related field. Qualifying professional experience may be accepted in lieu of the university degree
Three to four years professional experience, including at least two years using and managing computer data
Fully conversant with and keen interest in working in Microsoft & Office environment (Excel, Word) and Web tools
Knowledge of MS Dynamics CRM, MS Report Builder and SQL an asset
Strongly motivated by humanitarian work
Open-minded, adaptable and creative
Responsible, possessing good organizational skills, methodical and precise
Strong analytical and evaluative skills, self-disciplined
Marked interest in new technologies
Ability to work in a team under pressure
Propensity for supervising and training staff
High sense of discretion in dealing with confidential information
Available for itinerary missions abroad / ready to travel occasionally within Europe
What we offer
An inspiring opportunity to practice your profession in a humanitarian and multicultural environment
Progressive professional development
Stimulating benefits package
Interested candidates fulfilling the above criteria should submit their applications exclusively in English by Friday 15.09.2017. (letter of motivation and CV).
We thank all candidates for applying. Only shortlisted candidates will be contacted.