Medjunarodni komitet Crvenog krsta raspisuje oglas za poziciju Assistance Support Application Administrator. Za obavljanje ovog posla neophodno je dobro poznavanje jezika na kojem je oglas napisan. Ukoliko tekst oglasa ne razumete u potpunosti, savetujemo vam da razmislite da li je ovo pravi posao za vas.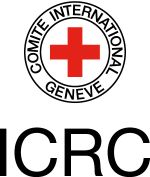 The International Committee of the Red Cross (ICRC) is a neutral, impartial and independent humanitarian organization that works to protect and assist people affected by armed conflict and other situations of violence. To find out more about ICRC mission and its activities visit www.icrc.org
The Assistance Division is providing field operations with strategic support and field expertise in 4 key areas: Economic security, Health care services, Water and habitat as well as Weapon contamination. Water and habitat (WATHAB) activities are designed to ensure that people have access to clean water and proper sanitation at all times and live in a healthy environment. Weapon contamination (WEC) activities aim at reducing the impact of weapons on affected communities. These may include field assessments on weapon use, risk education, clearance and information gathering.
The second-level (L2) support Application Administrator helps building the knowledge database, manages the data collection and provides technical and functional support to end-users for 2 applications: WeC App of the Weapon Contamination Unit and the Wathab Project Assistant (WPA) of the Water and Habitat Unit. In addition, he/she contributes to the evolution of both applications.
The BSSC is looking for a suitable candidate to fill the following position (WEC 80% and WATHAB 20%):
Assistance Support Application Administrator
(Location Belgrade)
MAIN TASKS
Manages collection, verification, aggregation, and analysis of WeC data from field teams and regional delegations and contributes to proposals for the improvement of WPA and WeC information system, based on recurrent incidents and statistics extracted from the Belgrade Call Centre Application and towards future relevant applications
Maintains and enriches the Knowledge Database by executing detailed investigations into the nature of data problems, to enable problem solving by the Central Service Desk as much as possible
Advises WeC field and HQ on data management strategy and development.
Ensures timely and appropriate global support to ICRC end-users of WeC information system and WPA; applies standard ICRC support processes, including call registration and compliance with L1, L2, L3 support processes etc.
Monitors and resolves issues related to the use of WeC information system and WPA, including feedback on data quality, consistency and compliance according to ICRC data entry rules and policies
Escalates unsolved and/or complex cases or evolutions to the Application responsible (Functional L3) in Geneva
Supports capacity building of WEC information system and WPA users - in the case of changes and upgrades to WPA and WeC information system, provides support to users to accompany evolutions and new installations
Maintains a relationship with ICT teams (L2 technical support) to follow the evolving ICT and DMM architecture
Resolves field requests regarding business functions of WPA and WeC information system in line with guidelines and web-manuals (including beneficiary counting, set-up of communities, production of beneficiary certificates etc.)
Organizes Webinars and Skype trainings for new and existing users, assists in remote training ahead of system use in new offices or before deployment of new functionalities and contributes to maintaining procedures and manuals based on feedback from application users
Aurates WeC dashboard of collected program activities, statistics, and impact with reports for HQ and wider ICRC dissemination as well as link and transfer WEC information system and WPA data flow into institutional figures at Assistance level
Monitor the transfer of WPA projects into GIS server
REQUIRED PROFILE
Degree in Information Systems, Statistics, Business, Computer Science or similar along with knowledge of Microsoft Office
Experience implementing data collection, management, and visualization, as well as using, deploying or providing training on information systems
2-3 years' experience with help desk procedures, user support or system maintenance and corporate service-management (ticketing) tools
Excellent command of English (French or Spanish would be considered an asset)
Understanding of program design and evaluation, impact analysis, and GIS is preferred
WHAT WE OFFER
A work and progressive professional development in an exciting international humanitarian environment
An inspiring opportunity to practice your profession in a multicultural organization
Stimulating benefits package
If you are interested in this position, please send us your CV and Motivation letter exclusively in English.
Only short-listed candidates will be contacted.
Deadline for applications is 03.04.2019.
Greška u oglasu? Obavestite nas
Prijavite problem sa oglasom
Ukoliko postoji problem sa ovim oglasom (netačne, neažurne informacije ili slično), molimo vas da nam ga prijavite ovim putem.
Vaš komentar je vidljiv isključivo zaposlenima sajta Poslovi.infostud.com i poslodavci neće biti u prilici da ga pročitaju.
Ostavljanjem komentara na ovaj konkurs nećete konkurisati za oglas.
Štampa
---
Podelite na društvenim mrežama: