Oglas dostupan i osobama sa invaliditetom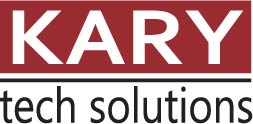 Microsoft NAV Developer - Remote Position
Are you hoping to work with a dynamic North American company from the comfort of your own home? Do you enjoy remote work with a reasonably flexible work schedule and a great salary?
We have a client that is looking for YOU!
Fluency in English is a must. All resumes should be in English ONLY. The candidate should have experience in C/AL and/or AL programming languages for Microsoft Dynamics NAV. Experience with Dynamics CRM development for D365 Sales is highly desirable. Must be available to work between the hours of 8am-4pm EST with some flexibility.
Duties:
Programming activities regarding:

Microsoft Dynamics NAV
Microsoft Dynamics CRM

Deploy and debug applications written by developers
Pier review completed customizations before deployment.
Produce training materials including work instructions, videos and procedure manuals
Technical training/activities as required
Identification of opportunities for consulting, training and analysis at customers
Essential Skills
Experience with Microsoft Dynamics NAV, Microsoft Navision, Microsoft Dynamics 365 Business Central (3+ years experience with versions NAV 2016 or higher required)
Functional understanding of Dynamics NAV Financial, Inventory and Order Transactions
Beneficial Skills
Experience with AL extension development
Software development in C#, Visual Basic.NET or similar Microsoft Windows-based languages
Familiarity with design patterns including MVC and Plugin patterns
Familiarity with SOAP and ODATA Web Services consumption and creation/publishing
Experience with subversion/SVN or other source code control systems
Development of one-off utilities or micro-applications
Enhancement of existing applications as customization changes for clients
Experience creating unit testing code and documentation
Deep understanding of Object-Oriented design and concepts
SQL Server development experience
Experience and Education
Degree or equivalent in software development, system analysis, programmer analyst or equivalent
Post-degree work experience required
Experience working within small team settings – especially on ad-hoc end-user and client requests is an asset
Experience working on software development related to Manufacturing or Inventory Control
You are a real team player yet you can also work independently.
This is a great opportunity to work with a growing North American company for a long-term career. Don't be shy, apply now!
The salary is between 2200 - 2500€
Deadline for applications: 28.08.2019.