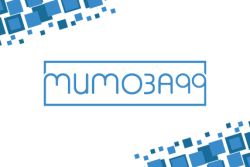 We are looking for:
Energetic Recruiter & HR Executive
at Mimoza99 in Belgrade
Have you always had the ambition of working for a start-up? Have you always wanted to get involved in e-commerce and building the next big thing? Now you have the opportunity. Mimoza99 is looking for an energetic individual acting up as recruiter and HR responsible - to create awareness and go hunting (behave!). A bit weirdness is a plus.
To succeed in this role, it's all about your personality. You are very driven, extremely outgoing, lots of structure, creative thinking and love to build networks. Its irrelevant if you just turned 18 or have 20 years experience.
Job Responsibilities
Attract international students to work for us in Belgrade (It's the new New York!)
Engage with local universities and make sure the best students love us
Improve happiness at work!
Basic ad hoc HR task
The Person we are looking for
Very outgoing (actually a bit annoying)
Super structured
Love to be engaged in your work
Proactive and hungry
Passionate about entrepreneurship
A big internet savvy (Know how to order a pizza online!)
Preferably previous experience within E-Commerce and/or online marketing.
Able to travel to universities in EU if needed
About Mimoza99
We are a young team of Ecommerce specialists who are all passionate about what we do and about the success of the brands we build. We have big plans, and in the past 12-months, we've grown from being just a few students, to a successful global company with offices in Belgrade, Dublin and Rio de Janeiro. Our new office is centrally located in Belgrade with a dynamic atmosphere that creates a unique working environment. We pride ourselves on being a great place to work, offering free Red Bull, beer and great music.

Is the opportunity for you? Then please send ahead your CV together with a cover letter in English, your music taste and why you love people.
Deadline for applications: 19.11.2017.