Multichannel Network Leader
Beograd
25.01.2022.
ugovor
puno radno vreme
dostupno osobama sa invaliditetom


Multichannel Network Leader
Service Office, IKEA SEE
You see things a little differently. So do we. We believe that what you value is more important than what your CV says. We offer positions that will challenge your skills and let you grow. Come see things a little differently with us.
WHO YOU ARE
You have:
Formal education in one of the following fields: in Economics, Logistics, Organizational sciences, Business administration or relevant working experience
5 years of previous experience in relevant field of Logistics, Customer fulfilment, Supply chain or similar

Excellent business understanding: understanding of key performance measurement used to plan, follow up and steer the business with a customer-centric approach

Excellent understanding of the customer and co-worker needs, demands and expectations on the markets

Strong market and industry intelligence: applies market and industry knowledge to achieve organizational goals and objectives; understand market specifics when making decisions

Stakeholder management: excellent knowledge of how to identify and involve relevant stakeholders in a project, process or question to make things happen

Strong collaborative mind-set: Excellent in building relationships across the organization and having influence and personal impact by using good communication and negotiation skills

Strong end-to-end orientation: ability to apply strategic and analytical process-oriented thinking including planning and maintaining work process

Your motivation lies in customer orientation and centricity: see the customer first and consider the impact on the customer when taking decision

Enjoy applying strategic, tactical and operational approach for analyzing business opportunities from customer/perspective and inspired by challenging situations

Fluent in both spoken and written English language.
WHAT YOU'LL BE DOING DAY TO DAY
About the job
Together with the Group Multichannel Network team and under the leadership of the Group Multichannel Network Manager define, establish and ensure implementation of the Multichannel Network Roadmap with a long-term focus based on the organization's vision.
Contribute to the development of the Multichannel Network organization both directly and through the work of with the assigned topics and projects with a customer-centric and collaborative approach in focus.
Responsible for strong collaboration with Group Expansion and Distribution Network Design organizations on relevant topics.
About the assignment:
Responsible for the creation and maintenance of the Multichannel Network Roadmap consisting of the following business units: market and regional Central Distribution Centers (CDCs), market and regional Central Parcel Units (CPUs), fulfilment Stores, and Pick up Points.
Responsible for organizing communication and reporting of progress towards all relevant stakeholders through all stages of the multichannel network design and taking needed actions to enable the readiness of the Customer Fulfilment organization on group and market level for implementation of the multichannel network projects.
Contribute to defining the Fulfilment Development Roadmap in tune with the evolving market benchmarks and latest development in the industry connected to fulfilment network design.
Contribute to the collaboration with Group Expansion and Distribution Network Design organizations to ensure alignment of markets with the newest concepts, global framework, including principles, guidelines, relevant benchmarking, KPIs, and follow-up tools.
Responsible for keeping the total picture of multichannel network together and synchronized in the assigned markets including capturing ideas from within the company, supporting the group multichannel network manager with prioritizing and assigning multichannel network development projects to respective markets and, securing that the development happens on the market in collaboration between all related Customer Fulfilment functions.
Responsible for the follow up and evaluation of the ongoing development initiatives in the totality of the multichannel network worldwide and to secure that the intended processes, ways of working, tools and methodologies are used to perform the development.
Contribute with both knowledge and expertise to optimal operational and multichannel development, related business-and process forums, sourcing activities as well as to all matrices, global and market initiatives and competence networks.
Responsible to provide support, guidance and sharing of best practices with the respective market function on relevant topics to secure an inspiring and motivating environment where people and talent are continuously developed.
APPLY NOW!
IKEA South East Europe is an exciting and empowering region with great growth agenda in all countries – Croatia, Romania, Serbia, Slovenia and Ukraine. We currently operate 6 stores, and we will open 1 new one in the upcoming period.
We strongly encourage and warmly welcome applications of people of all cultures, backgrounds and experiences because we believe that diversity in IKEA makes us stronger.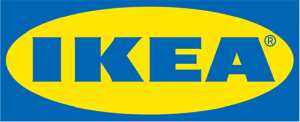 IKEA Srbija d.o.o.
Prešli smo dug put od trenutka kad je 1943. godine Ingvar Kamprad osnovao kompaniju IKEA. Od sitnog švedskog biznisa, gde su se proizvodi prodavali putem kataloga, IKEA je postala jedan od najpoznatijih svetskih brendova za uređenje doma. Robna kuća IKEA Beograd Istok otvorena je 10. avgusta 2017. godine. U svom asortimanu robna kuća ima oko 9.500 funkcionalnih i pristupačnih proizvoda za uređenje prostora i doma po cenama toliko niskim da ih može priuštiti većina građana. Kompanija IKEA…
Više o poslodavcu