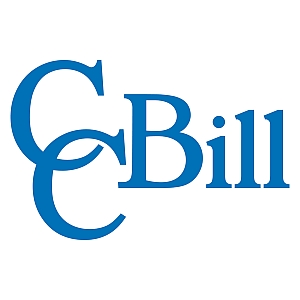 We are looking for:
NOC TECHNICIAN T2
Location: Belgrade
Who are we?
PhoenixNAP offers a state of the art Data Centre, Secured Cloud Services, Secured Servers and Colocation. We operate out of datacenters in Phoenix, Ashburn, Atlanta and Amsterdam with more than 1000 network devices and maintain 5000 servers across all locations and deployment of 100,000+ in systems over the last 3 years. Our enterprise systems and infrastructure spread across 3 locations to ensure high availability, disaster recovery and redundancy. We comply strictly within PCI DSS standards and are accredited twice yearly.
One of the great things about working with our company, besides the enterprise level systems, is the ability to use the latest cutting edge technologies and work alongside a talented, creative and professional team.
Position Purpose:
This position is with the NOC Services Team whose primary purpose is to troubleshoot high level technical problems, while proactively dealing with special customer needs. This position is also responsible for testing new systems for customer use.
In addition, the NOC Services Tier II Technician will be responsible for installing, troubleshooting, repairing and maintaining internal tools used by the NOC Services team as well as machines used to gather information for billing purposes.
Principal Duties and Responsibilities:
Assist the Engineering team with advanced server and networking administration
Front line support for Tier I request
Ticket triage and acts as single point of contact for customer on escalations to the appropriate level
Ability to adhere to comprehensive documentation policies and practices
Maintain a professional appearance and attitude
Other duties as assigned
Qualifications:
2-3 Years previous Unix/Linux experience
Database Experience (MySQL Preferred)
Apache, Tomcat, NGINK, IIS experience
Knowledge of virtualization technologies (VMWare preferred)
Windows server level of knowledge
Server Migrations
Basic networking knowledge a plus
Excellent verbal and written communication skills
Fluent in written and spoken English
High level of understanding and experience with information technology or previous experience in a Data Center
Experience in a previous support or help desk role a plus
Ability to be self-motivated and exhibit a high degree of professionalism
Ability to communicate effectively with all levels of employees/management
Demonstrated ability to handle high levels of stress
What we offer:
Highly talented, professional and friendly team
The ability to use cutting edge technologies
Introductory training
Possibility for personal and professional growth
Flexible working hours
Colorful offices
Unlimited soft drinks, tea, coffee and fruit
Social activities and very friendly working environment
All benefits paid pursuant to relevant Serbian laws
If you are interested in this position, please send a covering letter and CV in English.
Deadline for applications: 05.08.2017.