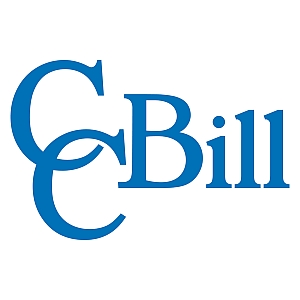 We are looking for:
NOC Windows Engineer
Belgrade
About the Job
As a NOC Windows Engineer you will be developing, supporting, and improving our customer's infrastructures ranging from single server solutions to large scale redundant virtualized clusters. Our Engineers work within our team to design and implement highly available redundant systems to run our customers mission-critical applications and content.
Shifts available are 1st& 2nd without rotation, 5 days a week, forty hour week, from Monday to Friday.
Responsibilities
Design and implement complex IT systems, including network, server and database interaction.
Administer Windows 2008, 2012 and 2016 servers with services such as IIS, MSSQL and Exchange also including creation of shell scripts to automate system administration tasks.
Extensive virtualization support of VMware ESXi and Windows Hyper-V.
Ability to design, plan, and implement server migrations.
Configure & troubleshoot TOR switch Brocade & Cisco devices.
Ability to be on-call and take escalations after hours.
Ability to adhere to comprehensive documentation policies and practices.
Security investigation & troubleshooting of legacy infrastructure as well as new setups.
Qualifications
Certifications required
MCSA/MCSE Windows Server 2012, Windows Server 2016
1-3 years of Windows systems engineering and administration in a production environment with in depth knowledge of
Web servers such as Apache, Tomcat, and IIS.
Windows Server 2008, 2012, and 2016.
Performance analysis, tuning and troubleshooting of Linux including Kernel recompiling.
RAID systems (Software Raid as well as LSI and Dell PERC raid cards).
MySQL and MSSQL Database Administration, Replication, Migrations, and Upgrading.
AD, Exchange, SharePoint, and Office 365
Virtualization with VMWare ESXi and Microsoft Hyper-V with SCVMM
Backup systems design, implementation, and recovery.
Networked file systems (NFS, CIFS).
Excellent English language verbal and written communication skills.
Preferred Experience
Knowledge of SAN/NAS management, implementation and development
Use of task Automation Scripting: PowerShell, Bash, SCCM, SCOM, SCVMM
Administration of HA clusters
Linux CentOS/RedHat
Strong grasp of network design and security
Previous support or managed services experience
What we offer
Highly talented, professional and friendly team
The ability to use cutting edge technologies
Introductory training
Possibility for personal and professional growth
Colorful offices
Unlimited soft drinks, tea, coffee and fruit
Social activities and very friendly working environment
Private health insurance
Sports activities and team buildings
All benefits paid pursuant to relevant Serbian laws
If you are interested in this position, please send a covering letter and CV in English.
Deadline for applications: 21.06.2018.