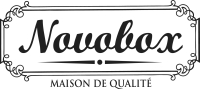 We are looking for:
Sales Person for Germany and Austria
Novi Sad
Activity of the company:
Novobox d.o.o. is based in Novi Sad/Serbia, Paris/France and Dongguan/China. We produce packaging for the entertainment / DVD industry, chocolate, biscuits and cosmetic. Some of our client list include Paramount, Disney, Sony Pictures, 20th Century Fox, Ubisoft, Namco Bandai, Warner as well as chocolate, biscuit and cosmetic companies mainly located in France. We need 1 person to reinforce our team
Job description:
Visit clients in all regions of Germany and Austria with company car
Make offers to clients in France and in Germany
Call clients and prospects
Conclude deals and orders
Requirements:
Used to get many emails during a work day (50 to 70 emails per day)
Very methodic and organized, self-motivated, willing to work and learn
Studied minimum 2 or 3 years at university
Good presentation
Fluent in German
Experience of 1 to 3 years in sales
Details:
Start UP Salary for ALL- during trainee period of 3 months up to 6 months period (depending of personally skills, hard work and fast learning) 700 euro per month
Then salary can evolve according to know how and results to 750 euros – 980 euros
Commission of 5 percent on turnover for orders over 300 000 euros per year ….so this can add up quite a lot on top of salary
Travelling to France 10 to 15 days per month
Potential rewarding bonuses of 1 or 2 month salary every year end so about 500 to 1300 euros per year.
Great working team for this open job position at Novobox based in the center in Doze Derda 1, apt 36, 21000 Novi Sad, Serbia . Company is stable and financially profitable.
Contact:
If you find this job interesting for you, apply by sending your CV and motivation letter EXCLUSIVELY in French electronically.
Mobile is if you feel you can be good on phone and get this job.
For more information you can visit our web site www.novoboxworld.com
Deadline for applications: 05.10.2019.