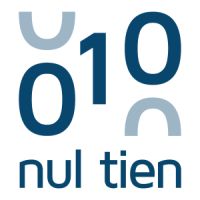 Nul Tien (www.nultien.rs) is a Serbian software engineering company established by a joint venture of two highly successful Dutch companies. Our multidisciplinary teams implement and integrate top quality software for a variety of international clients.
We are hiring for the position of:
Recruitment Specialist
Belgrade
We challenge you to come up with a creative plan to attract the best IT talent in town and add them to the greatly skilled and talented team we already have.
As our recruitment specialist you will be working in a challenging environment where you will be responsible for hiring IT professionals with a passion for software development.
Key responsibilities:
Designing and implementing the overall recruiting strategy
Creatively sourcing and attracting candidates by using a variety of channels
Designing the most suitable candidate profiles in accordance with the already existing high quality standards
Preparing recruitment materials and post jobs
Conducting interviews and filtering candidates for open positions
Onboarding new employees in order to become fully integrated in the recognizable Nul Tien environment
Closely cooperating with the rest of the management in the talent acquisition activities
Reference: J1QmCV0_pUikKMPaUtQM-FT1BLERcXgn784JTtf2tbE.
Candidate profile and qualifications:
A proactive and thorough mentality
Power to influence
Good at building relationships
High level efficiency, problem solving attitude, precision and attention to detail
Superior interpersonal, verbal and written communication skills
Ability to work both independently as well as in a team
Fluency in the English language
Bachelor's Degree
2+ years related experience in the Serbian IT market and knowledge of a variety of interviewing techniques
Ability to work under tight deadlines with multiple tasks
Nice-to-haves:
A sociological or psychological background
Having an extensive network already
We are offering:
Freedom to create a state-of-the-art recruitment strategy
Competitive salary and benefits: paid lunch, private health insurance, teambuilding events etc.
Performance related bonus
Flexible working hours, make your own schedule
Long term employment
Dynamic and responsible position
Chance for a professional and personal development
Continuous knowledge improvement through various trainings and experience of roughly 200 colleagues in the enterprise that Nul Tien is part of
Dynamic, enjoyable and ergonomic work environment where hard work is accompanied by a lot of fun
Possibility for international travel
If you have any further questions, please contact us electronically.
Note: Only short-listed candidates will be contacted.
Deadline for applications: 21.10.2017.