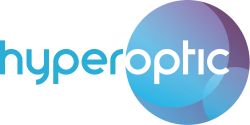 We are looking for:
OSS Expert
Belgrade
Who are we?
Hyperoptic is the UK's hyperfast broadband network. Founded in 2011 to shake up the UK broadband market, we're leading the way in full fibre technology. With hyperfast speeds 18x faster than the UK average, and rated excellent on Trustpilot, we're changing the way people are experiencing broadband.
Ranked in The Sunday Times 'Tech Track' 100 fastest growing technology companies for the third year running, winners of 'Best Superfast Broadband' provider for six years in a row at the ISPA Awards, as well as 'Best Customer Service' and 'Best Business ISP' in 2019.
We have big plans. Are you up for being part of something special and ready to join our team?
What will you be doing?
Improve the level of mutual understanding between the business and the 3rd party supplier of the OSS (Whale Cloud)
Gain expertise within the OSS domain and share it with the rest of the team
Provide support to the OSS rollout process, delivery and on-going maintenance
What are we looking for?
University degree in Computer Science or Telecommunications would be desirable
Proven experience on a similar position within an ISP or a Telco organization
Fluent in written and spoken English; knowledge of Chinese is desirable
Excellent oral and written communication skills
Experience in either OSS development, maintenance, business analyses or support would be desirable
Experience in working with external partners on delivering company-wide projects would be desirable
Experience with JIRA Software of Service Desk would be desirable
We're committed to providing equal opportunities to all applicants and employees – in fact this is at the heart of our company culture and values.
We welcome applications from candidates with diverse backgrounds.
What happens next?
You apply
We carefully review your application over a decent cup of coffee
We'll get back to you. Even if it's a no (at the moment)
And don't forget to keep an eye on our careers site as we're growing fast.
We look forward to hearing from you!
Deadline for applications: 22.11.2019.