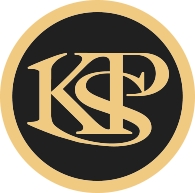 Online Casino Affiliate Manager (Required)
MKC Limited (Malta)
Workplace Malta / Belgrade
Where to make marketing: Europe (West&East)
Employment status: Full time
Category: Marketing by affiliate network
Job Description: Create a big network of new affiliates across Europe.
Position Summary: Affiliate Manager
Affiliate recruitment through ads
Identifying and recruiting high-potential affiliates;
Negotiating custom terms with strategic, higher-volume affiliates;
Educating affiliates about existing and upcoming promotions;
Developing affiliate tools and creative ads that maximize conversion;
Conceptualizing and measuring sales promotions that drive revenue or leads;
Forecasting sales and ensuring effective ad spend.
Create and provide affiliate marketing materials.
QUALIFICATIONS:
Bachelor degree in marketing or related field or an equivalent combination of education, training, and experience.
Minimum five (5) years of work experience of marketing anywhere in the world.
Must have excellent communication skills both verbal and written and have the ability to relate effectively with Team Members and guests.
Must be an active, upbeat person who leads by example.
Excellent English.
Must be a Team Player.
ADDITIONAL INFORMATION
Salary and commission
IMPORTANT
People who do not meet these conditions, do not send your cv
Deadline for applications: 31.10.2019.