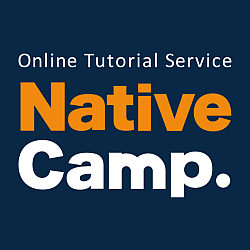 We are providing Online English lessons to Japanese students and we are searching for people who want to teach English from all over the world.
Online English Teacher / Tutor
Work from home
Become an Online English Teacher and work for NativeCamp.
Work from home and earn up to $1200. Join us today!
YOUR BENEFITS BY JOINING OUR TEAM:
Home-based job, flexible work locations
Flexible working hours 24/7
Work without pressure
Performance-based salary
Earning more money with incentives and referrals
Salary always on time, secured payment
International experience
Training, teaching materials always available
Online support available any time
KEY REQUIREMENTS:
Good knowledge of English language (Pedagogical tutoring experience is not required, but will be considered as an advantage)
Laptop/PC, headset, and webcam
Quiet environment with minimal to zero background noises
Good internet connection (at least 2 Mbps)
Job application is opened!
Deadline for applications: 11.10.2018.