Oglas dostupan i osobama sa invaliditetom
Oglas dostupan i studentima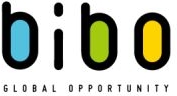 VISION STATEMENT
Bibo Global Opportunity, Inc. is a big, stable and fast growing online language school producing effective speakers and writers of the English language using fun, innovative and interactive ways of language learning.
MISSION STATEMENT
Bibo Global Opportunity, Inc. actively creates a hub that is at par with studying in an offline school where English study is done at the comforts of the student's homes or offices. The school is providing an interesting curriculum program and educational services designed to suit the demands for international language preparation and communicative competence.
PHILOSOPHY AND GOALS
We aim to teach English to second language learners, young or old, students and professionals in Japan or any parts of the world whether it is in a short or long-term educational program as preferred, agreed or decided by the student or any institution that wants to tie up with the school.
Likewise, the study is geared towards teaching Conversational English, Business English, Reading and Writing Skills, Listening and Speaking Skills, Grammar and Vocabulary, or Useful Language Expression and Idioms even exam review classes like IELTS, TOEFL, and TOEIC.
Moreover, the school also aims to provide the best language training and teaching to students in which the inculcation of correct values, understanding cultural differences, and effective language teaching methodologies are intertwined to assure success in studying and teaching.
Finally, Bibo Global Opportunity, Inc. exposes students to helpful, effective language teaching methods from a family of very competent and well-trained online ESL teachers. We offer our employees a chance to work for a big and stable company, meet new and interesting people from all around the world, and do all of that from the comfort of their home. Our teachers create their own schedule without any minimum restrictions or limitations. We always invest in our employees, we have 6000+ teachers from 70+ countries to prove that.
Start thinking differently, apply now.
We are looking for:
Online English Teachers
Work from home
Conditions:
Apply and work for the best online English school in Japan
Provide home-based English lessons to the students worldwide using Skype
You can plot your schedule anytime of the day, with no minimum required number of hours
1-on-1 classes with foreign students with different English levels and from different age groups
Our most distinguishing feature is a huge database with students from all over the world
Our teachers are constantly fully booked!
Requirements:
University student/University graduate
Technical Requirements:
Reliable and high-speed internet connection at home (at least 0.5 Mbps for Upload/Download vs Tokyo server)
Laptop / desktop computer
Webcam
Headset / Earphones
Required skills:
Capable of communicating in English language fluently
Computer literate
Willing to work at home in a quiet teaching environment (this is a home-based teaching position)
Willing to accept changes of company's features
Skills that will be considered as an advantage:
Ability to speak Japanese language is a great advantage
Experience in teaching any languages
We offer:
Training
Monthly incentive
Weekend incentives
Quarterly Awards
Yearly Awards
Active Teacher Support Program
24/7 Operation Support
Bonuses
Chance to get promoted
Other perks
Salary:
Average salary for our teachers is 650$ a month
Other info:
You can work from your home at your most convenient time because our system is open 24 hours a day.
Chose the most convenient time for you, and enjoy your stress-free job.
Conduct every class using our fun and easy-to-follow lesson materials, you do not need to create your lesson plan.
Real-time teacher support is provided by friendly and dedicated staff from all around the world.
Get paid on time!
Start thinking differently.
*Expect to be invited for an interview 24 hours after applying*
Deadline for applications: 03.11.2017.