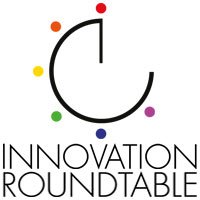 The Innovation Roundtable®, the leading network in Europe for innovation executives in large firms,
is looking for a:
Online Platform Support - With Video Editing Skills
REMOTE POSITION
We are currently in the process of building our online platform and we need your help. Are you a detail oriented and technology loving person who knows one or two things about Video Editing? If so, make sure to apply!
Your key responsibilities will be to:
Editing and adding content to the platform
Communicating closely with our video editors
Coordinating, assigning and keeping track of all video editing tasks
Reviewing edited videos before publishing them online
Post-processing the edited videos
Managing, processing and backing up data
Occasional video editing (when needed)
Various ad-hoc multimedia, online and IT tasks
Required qualifications:
It is also of upmost importance that you are capable of working independently - the Innovation Roundtable® is based in Copenhagen while you will be working from home in Serbia. We also need:
Familiarity with video editing in Adobe Premiere (more advanced skills and/or knowledge of other software are a plus)
Computer skills and acumen
Focus, self-motivation and capacity to work independently
Attention to details and dedication
Great communication
Very high level of English
The job will give you a chance to:
Work independently and from home (remote employment)
Work for the leading international network of innovation executives
Play a crucial role in the success of our online platform
Be a part of a young and dynamic team
Work in a fast growing company
Work with videos of senior innovation managers from the top billion Euro firms
The job will start as soon as we find the right candidate.
We offer a full time contract and an attractive salary.
Please, make sure that your application includes links to your previous work.
Deadline for applications: 16.08.2018.