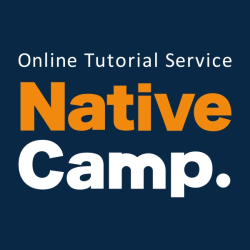 We need global leaders! We invite you to lend us your power to expand our business.
What about us?
Online English Teacher d.o.o. is the Serbian branch of "Native Camp", one of the largest online English conversation companies in Japan. At Native Camp, our English teachers are earning a living for teaching over 100,000 students in our proprietary platform. We decided to have Serbia as one of our bases to create an elite team to recruit, educate, and manage English instructors around the world.
We are looking for global leaders. Join us and work with us internationally!
We are a global company based in five countries: Japan, Singapore, Philippines, Bulgaria, and Serbia. Our Serbian branch will be developed as the centerpiece of these bases. We are looking for global leaders who can focus not only in Serbia but also worldwide and can carry out business activities with a wide range of perspectives. Take advantage of your flourishing career and work with us on the world stage!
We are looking for:
Human Resources Expert
Location: Belgrade
Job description
Recruitment advertising of potential teachers (market analysis, recruitment operation and advertisements, negotiation with recruitment media, etc.)
Selection process of teachers (application interviews, demonstration lessons, etc.)
Continuous improvement of hiring system for teachers
Educating teachers
Management of teachers (attendance, work attitude, etc.)
Other operations involved in organizational management (training of subordinates, etc.)
Requirements
Must have at least a bachelor's degree
Fluent in business English
Marketing experience in Serbia and/or abroad
Excellent communication skills
High problem-solving skills (problem identification, suggesting possible solutions, and implementation)
Deadline for applications: 17.07.2018.