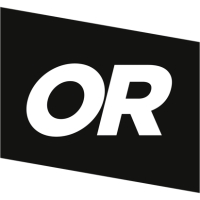 Front End Developer
Belgrade
OpenRatio is an enterprise platform that makes information/business processes available across devices, independent of platforms, technology vendors or infrastructure.
Our cloud platform can be installed on the public or private cloud, allowing enterprises to create, edit and publish applications securely.
Responsibilities:
Determine how the back-end data will be displayed to the user and optimize navigation
Collaborate with web designers to convert static web pages to working web pages
Create and edit templates for the framework
Edit and control content displayed on the website
Customize, maintain and create the User Interface and design.
Determine the styling to be used and colors.
Collaborate with back-end developers to develop dynamic web pages
Tailor the UX (User Experience)
Collaborate on API's(Restful)
Requirements:
JavaScript - CSS/CSS3-HTML/HTML5
JavaScript Frameworks : AngularJS, Onsen UI.
CSS Frameworks : SASS, LESS, BootStrap
Responsive Design, Mobile first,..
Ajax, Json, REST API knowledge
Testing skills
Clean code development
Problem solving skills
Ability to optimize the web server
We offer flexible and vibrant work environment, with a chance to work with brilliant people. As our employee you can influence tools and technologies we use, since we have a lot of interest in what you think is the right thing to do. Experience great career opportunities in a global organization, professional challenges, conferences and other perks.
Deadline for applications: 28.02.2018.