Oglas dostupan i studentima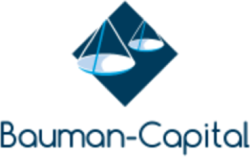 Bauman Capital is an international financial marketing firm specialising in fully integrated marketing strategy and communications programs for financial industry around the world.
We have recently partnered with an awarding winning global financial brokering leader and we are going through a recruitment drive for 2018 with plans to expand our International Sales Desks in Belgrade.
As an international organisation, we're justifiably proud of our people and the success they achieve. In our industry, the demands on you can be high, but the satisfaction and challenge of working alongside bright and successful people offer the prospect of a truly rewarding career.
Are you ready to explore opportunities to take your career to the next level? Whether you are a student, a graduate or an experienced professional, discover the impact you could make with a career at Bauman Capital.
In line with our rapid expansion in Belgrade, we are currently looking for candidates for the position of:
Operational Managing Director
Belgrade
Responsibilities:
The Operational Managing Director will be responsible for management of the day to day performance of the Company's Operations to deliver a best in class service, meeting or exceeding all KPIs and within budget.
This position will work very closely with the shareholders and senior management and will lead and direct activities that will ensure ongoing evaluation of performance and continuous improvement initiative to drive effectiveness and efficiency within the company.
To implement and inspect management routines to drive the right behaviors and productivity to exceed operational KPI's.
To serve as a resource: provide expertise on key customer issues, team staffing and management.
To drive profitability: Manage Company's budget to control expenses and increase revenue.
Operational liaison: to work cross functionally and partner with other leaders and staff throughout the business
To lead, inspire and co-ordinate the Company's team to create motivated and engaged colleagues.
To maintain and improve operations by monitoring system performance; identifying and resolving problems; preparing and completing action plans.
To prepare company's performance reports by collecting, analyzing, and summarizing data and trends.
To manage relationships with external third party providers locally and internationally.
To act as an agent for the company and to execute and perform on behalf of the company all lawful and reasonable acts as fully and effectually to all intents and purposes as the company might or could do on behalf of its shareholders.
Requirements:
Operational office management experience e.g. as an Office Manager.
Positive, ambitious, not afraid of hard work and challenges personality interested in a career development in a fast-pace international corporation.
Creative problem solver abilities.
Understanding of financial policies and budgetary requirements, including forecasting
Must be able to identify real obstacles and viable solutions.
Must be able to influence across all functions and levels in the organization
The Managing Director role has a duty to the Company to maintain confidentiality due to sensitivity nature of the role.
Compensation & Benefits:
People create success, which is why we go to great lengths to attract, inspire and reward creativity and talent. We are proud to provide highly competitive compensation and benefits offerings as part of the total reward of working at Bauman Capital including:
Attractive base salary.
International team buildings, for example: trip to the USA, Dubai and Ibiza.
International career opportunities.
Annual Performance Bonus.
Deadline for applications: 23.01.2018.