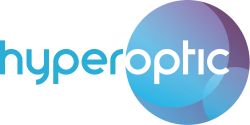 Operations Support Coordinator
Belgrade
Hyperoptic is the largest 1 Gig residential broadband provider in the UK. Over the past 5 years we've grown from a small team of people with a simple idea, to a larger group of people executing the idea with a simple focus – efficiently bringing 1 Gig broadband to urban areas across the UK.
As we continue to evolve our strategy we are looking for people who believe in reliability, intelligence, zeal, and excellence. If you're looking for an exciting challenge that is rewarding and enjoyable then read on….
The mission
Hyperoptic is more than just an internet service provider; it also installs its own fibre infrastructure into multi-occupancy buildings, bringing the UK's fastest internet speeds to users. Your mission will be to provide exceptional support and information to Hyperoptic's Operations team.
Experience
You will need to be efficient and data oriented. You will be able to demonstrate where you have used your natural curiosity to collect and investigate data to draw meaningful trends to contribute to a culture of continual improvement. Communication between departments is one of the crucial pillars.
Reporting Line
Reporting to the Operations Support Team Manager, you will take great pride in your own performance and will strive to collect and provide accurate and timely information.
Responsibilities and duties will include:
Proactive communication with Building Stakeholders
Regular data input into the Company's database
Prepare field activity support documents and update KPI details
Help on information flow between Departments
Consolidate data from multiple sources
Further duties as assigned by Management
Candidate profile:
(Essential and desirable)
Pertinent degree and/or equivalent experience is required
Previous experience in coordination is highly desired
Superior attention to detail and high level of accuracy
Near native command of English language, preferably British English
Ability to prioritize and handle multiple tasks in a busy environment
Be a proficient user of Excel, PowerPoint and Word, emphasize on Excel
Must possess the ability to work independently and as a team member
Interest in ISP and Internet
Hyper Standard: RIZE Values
| | | | | |
| --- | --- | --- | --- | --- |
| Value | Responsibility | Intelligence | Zeal | Excellence |
| Principle | Make sure we act on our commitments | Use your brain at every opportunity | Demonstrate passionate determination | Quality separates us from the competition |
| Behaviour | Take ownership until what we've said will happen to customers, stakeholders or colleagues actually happens | Overcome challenges, ask questions & consider alternatives. | Go above and beyond to make things happen | Double check work & don't make the same mistake twice |
The role will be based in Belgrade. The successful candidate will be offered *a mix of monthly salary and milestone and achievement-based incentives: a monthly salary and participation in a company incentive scheme.
If this role is of interest and you believe you've got what it takes to be a part of a fast-paced and energetic business, we'd love to hear from you.
Deadline for applications: 09.11.2018.