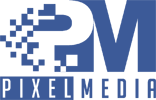 Pixel Media is a digital marketing agency focused on delivering high-performing websites adhering to modern design and user experience standards and lead acquisition.
We are looking for:
Outbound Sales Representative
(Mid/Senior Level), English (Remote)
Primary Purpose:
Make outbound sales calls to leads and existing customer base to grow sales.
Major Responsibilities:
Contact businesses by telephone to solicit sales.
Overcome obstacles in reaching key decision makers.
Explain products or services and answer questions from prospects/customers.
Follow sales scripts and probe to better target the needs and interests of the prospect/customer.
Document prospect/customer interactions in CRM.
Obtain and update contact information; i.e. emails titles and other company information.
Lead and Trade Show follow up.
Answer the new customer line and respond to sales inquiries.
Meet or exceed weekly call volume and talk time expectations.
Meet or exceed sales and conversion goals.
Perform other duties assignments and special projects as required.
Skills/Knowledge Required:
Excellent written and spoken English. This requirement is absolutely necessary for this job.
Quality headset & PC & internet connection is a must!
Possess relevant sales experience.
Experience with some of CRM software.
Ability to spend most of the day on the phone making outbound calls.
Ability to make 80-100 outbound calls per day to businesses with skills to create an engaging conversation with prospects at any level in a company.
Strong selling skills including the ability to hear "no" multiple times and overcome objections.
Able to multitask in a fast-paced environment.
Broad communication skills.
Knowledge of distribution and company products preferred.
Aptitude to work independently in a team-oriented and collaborative with the sales teams.
Computer literacy person.
Working knowledge of Internet applications and functionality.
Proficiency with MS Office Suite especially Microsoft Excel.
Competitive compensation package:
$$$ Base salary + $$$ Bonus.
Deadline for applications: 22.02.2019.