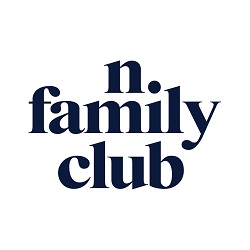 People & Culture Administrator
Remote
About us
N Nursery & Family Club is a fast-moving London-based start-up. In 2017 we opened our first nursery & family club in Stoke Newington (North London). We are now busy working on the blueprint to launch 2-3 new neighborhood clubs a year, rolling out the concept across London over the next few years.
If you're excited about helping us build it - we'd love to hear from you.
About the role
We are looking for a People &Culture Assistant for our growing Admin Support Team. You will be working closely with the Head of People & Culture (based in the UK) and the Head of Admin Support (based in Serbia).
This role would be suitable for an experienced Personal/Administrative/Virtual Assistant, who understands business organizational structures, is familiar with foreign business culture, and is keen to learn more and expand their skill set in an exciting and rapidly growing company!
Key tasks
Onboarding new employees based on an extensive onboarding checklist which includes various tasks and processes – from simple tasks like data entry to more complex ones like background checks
Processing leavers based on the exit checklist
Taking responsibility to ensure that all onboarding & exit checklist steps are accurately and consistently completed
Maintaining employees individual files and other HR databases up to date and uniformly structured and formatted
Communicating with new employees and members of the UK team to obtain any missing information
Assisting the Head of People &Culture team with recruitment – including uploading and tagging of applicants on Applicant Tracking System
Assisting with various ad-hoc tasks as required
About you
Excellent IT skills - highly proficient with GSuite and a wide range of cloud-based systems
Excellent communication skills, with a good level of English language ability (both spoken and written)
Ability to work quickly and accurately, keeping to agreed timelines for delivery
Ability to prioritize under the pressure of multiple tasks
Fast learner with a good eye for detail
Passion for creating a positive employee experience when a member of the team joins – think of them as your customers
Positivity, glass half full attitude
Independent worker, but happy working as part of the People & Culture team remotely
Benefits
Annual all expenses paid a trip to UK office
20 days paid annual leave
Expanding team in Serbia with plans to set up an office in a Belgrade co-working space
Company website: www.nfamilyclub.com
Deadline for applications: 04.06.2019.