Oglas dostupan i studentima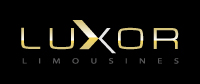 Pricing Operations Specialist Analyst
Your responsibilities would be:
Collecting competitors' rates. Looking up rates available on the web, making phone calls or requesting quotes by email
Collecting tolls from official websites and filling in toll matrixes
Updating existing rate sheets and toll matrixes
Providing rates for corporate and partnership sales
Performing regular market research on partner accounts (Mozio, CarTrawler etc.)
Fixing and improving minor pricing issues identified by revenue management and affiliate procurement teams
Drawing maps/zones for pricing, tolls and dispatch
Working directly with VP of Pricing to develop and deploy strategic pricing initiatives across markets, channels, and banners – impacting Initial Ticket Prices, Promotions, and Markdowns
Partnering with cross-functional teams to ensure delivery of the pricing initiatives, including ongoing decision support, performance tracking, and problem-solving
Working with Merchants and affiliates to develop pricing recommendations, build consensus around opportunities identified, and executing changes within the business
Providing input and guidance into annual financial planning process on upcoming pricing strategy changes and trends in the marketplace
Working in partnership with team of data scientists to mine and analyze business performance data to find opportunities to improve sales and margin through Initial Ticket Pricing, Promotions, and Markdowns
Analyzing business performance data to recommend potential changes to Initial Ticket Price, Promotions, and Markdown strategy using internal and external data
Monitoring execution of strategic pricing initiatives, and reporting on performance using a variety of approaches including pre/post measurement, A/B testing, and causal inference analysis
We are looking for the following qualifications:
Excellent knowledge of Excel
Knowledge of other Microsoft Office tools and Internet use
Excellent knowledge of English language
Ability to multi-task
Decision making skills and analytical approach to solving problems
Ability to follow defined processes and procedures
Enthusiastic, self-motivated and able to work with minimal supervision
Minimum high school diploma
What we offer:
Dynamic, challenging, fun and friendly work environment in multinational company
Full-Time Employment
Competitive compensation
Please note:
We will only consider applications submitted in English.
Please send your phone number and resume (ENGLISH only) electronically.
Deadline for applications: 24.11.2017.