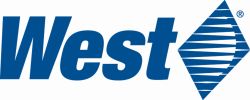 West Pharmaceutical Services, Inc. is a leading manufacturer of packaging components and delivery systems for injectable drugs and healthcare products. Working by the side of its customers from concept to patient, West creates products that promote the efficiency, reliability and safety of the world's pharmaceutical drug supply. West is headquartered in Exton, Pennsylvania, and supports its customers from locations in North and South America, Europe, Asia and Australia. West's 2017 sales of $1.6 billion reflect the daily use of approximately 112 million of its components and devices, which are designed to improve the delivery of healthcare to patients around the world.
Process Engineer
Kovin, Belgrade, Pančevo, Smederevo, Vršac
Qualification / Competences:
University degree - Mechanical or Technology engineering
Work experience in production or manufacturing technology
Excellent knowledge of English language both written and spoken
Excellent IT proficiency - Word, Excel, PowerPoint, SAP
Good judgement - reaches the right decisions quickly and efficiently, deals with problems peacefully and calmly and reasonably reacts in stressful situations
Ability to organize and set priorities

Has positive attitude, accepts and supports changes
Responsibilities / Main Activities:
Participates in the establishment and maintenance of the factory assurance manual quality policy
Responsible for local SME projects, including optimization of production process
Participates in SME global and regional teams and harmonization projects and coordinates them locally
Monitors the work of production departments and takes all necessary measures to achieve positive results - efficient production with the best quality products
Follows the work of production departments and the implementation of planned production from the viewpoint of quantity, quality and incorporation of previously set standards
Participates in making basic elements for standards development process and its improvements
Evaluates and suggests replacements or purchase of new equipment and makes proposals to the Engineering and Production Managers
Participates in making investment plans of the factory
He/she is directly involved in introduction of new products and technological methods
Develops & implements practices and procedures to improve production processes to assure profitability, quality
We offer:
Dynamic working environment
Excellent work conditions
Organized transport to and from Kovin for employees live in Belgrade and Pančevo
Personal and professional development
Modern and comprehensive learning management system
Modernly designed and equiped canteen with cooked meals
Friendly and dynamic team who will support you from the beginning
West is an equal opportunity employer and we value diversity at our company. We do not discriminate on the basis of race, religion, color, national origin, gender, sex, gender identity, sexual orientation, age, marital status, veteran status, or disability status. If you have a disability or special need that requires accommodation, please send an email to peggy.tayloe@westpharma.com. Where permitted by law, an offer of employment with West Pharmaceutical Services, or any of its subsidiary or affiliate companies, is contingent upon the satisfactory completion of background screening and/or a pre-employment drug screening.