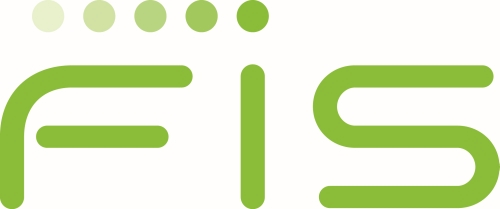 Professional Services Implementation Consultant
Belgrade
About Us
FIS is a global leader in financial services technology, with a focus on retail and institutional banking, payments, asset and wealth management, risk & compliance, consulting and outsourcing solutions. Through the depth and breadth of our solutions portfolio, global capabilities and domain expertise, FIS serves more than 20,000 clients in over 130 countries. Headquartered in Jacksonville, Fla., FIS employs more than 53,000 people worldwide and holds leadership positions in payment processing, financial software and banking solutions. Providing software, services and outsourcing of the technology that empowers the financial world, FIS is a Fortune 500 company and is a member of Standard & Poor's 500® Index.
FIS's award winning Ambit Risk & Performance Management solution enables financial institutions around the globe to quantify and mitigate risk, manage capital and the liquidity buffer, and apply risk adjusted performance measures throughout the organization to optimize their risk return profile. Our solutions, coupled with expert consulting services, support 800 banks in 70 countries across the globe to transform raw data effectively into high-calibre, actionable intelligence.
In order to reinforce our consulting team in the Belgrade office, we are looking for a Risk Consultant focused on implementation of software used in Credit Risk and Capital Management with strong functional expertise coupled with a passion for technology and strong analytical and communication skills.
Your main responsibilities:
To provide onsite and remote implementation consulting in the field of Capital Management (like Risk-Weighted Assets (RWA) and Capital Adequacy Ratio Calculations) for leading financial institutions mainly in Europe.
To have extensive responsibilities right from the beginning and to be in charge of analysing banking business with focus on risk-weighted assets calculations and capital management, together with designing solutions
To analyse, understand and model banking data to ensure best quality input into our solutions
To support the FIS Sales, Pre-Sales and Account Management organization in generating new or additional business.
To develop in-depth knowledge about how banks work in Credit Risk and Capital Management and how to calibrate and implement robust risk models
Position Requirements:
You have ideally proven experience of 2 – 4 years in one or more of the following fields: Bank's Risk Management, Bank's Capital Management, Risk Consulting, Implementation Consulting or IT Consulting
Experience of working with data bases with the financial data, especially data related to RWA calculations (knowledge of SQL is an advantage)
Your intellectual curiosity allows you to absorb new concepts quickly, think independently and develop creative and novel approaches to help our clients solve their problems
Strong interpersonal, organizational and communication skills help you to cope with the demands of day-to-day business on projects
Since we run a global business, a willingness to travel frequently is required (50% - 80%)
Bachelor degree in Economics/Finance field
Our team belongs to the Ambit Risk & Performance business unit which is part of FIS Capital Markets. We are a group of financial experts and skilled software engineers that work closely together to produce high quality software.
We offer the advantages of a strong, stable and global organization together with the agility of small, dynamic and interdisciplinary teams working under flat hierarchy.
We look forward to receiving your application. Please use only the button below in order to apply (only complete online applications will be considered).
Deadline for applications: 16.11.2017.