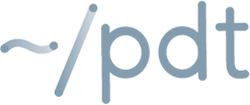 Java Developer
Belgrade
Hello, you awesome individual!
Looking for a job opening for Java developer?
We got you!
PDT is a company that's been around for quite some time. What are we about? AI? Mobile applications? Enterprise services? Cybersecurity? Or something else? That info is top secret and you'll have to find it out by yourself in real-time and 3D. Our main focus is a product we developed during years of constant dedication, reinvention and adjustment. Other than that, we have various time defined projects whose purpose is to create opportunity for our team members to test new technologies and to discover fresh solutions. Our team is core of company and our motto is "Get things done and have fun!"
What will you do as a member of our team?
Design and develop web applications using Java technologies (Surprised, right?)
Create technical concepts and documentation
Actively participate in team discussions and daily stand up meetings
Grow as a person and as a developer whether you're a newbie or an experienced pro
An ideal candidate for this job would need to be:
Kind, caring and friendly person
Genuinely curious and eager to learn new skills
When it comes to technical profile, it would be great for you to:
Have solid knowledge and experience in working on Java based solutions
Have knowledge of relational database systems
Be familiar with Spring and Hibernate
Have experience with REST API
Have the ability to commit to projects and master new challenges
Plus things:
Experience with web application frameworks (such as Angular)
Experience with source control tools (such as GIT)
Experience with build automation tools (such as Maven)
Relevant work experience
Feeling comfortable to speak and write in English
In return, we can offer you:
Permanent employment
Wide spectrum of benefits
Honor to be a part of the best team ever
Space to learn new technologies and practice new development approaches
Free hugs when stressed
New and fancy workplace that is 30s away from Kalemegdan
If you think that we're going to be a perfect match, let us know by sending us your CV and brief cover letter electronically.
Deadline for applications: 12.11.2019.