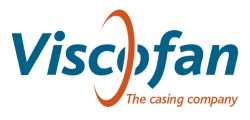 Programmer - Developer (Internship)
Novi Sad
We are Koteks Viscofan company from Novi Sad and we are manufacturing artificial casings for the meat industry. We are part of the Viscofan group, and we have 21 factories and operate in 17 countries in Europe, Asia, North America, Latin America and Oceania. The Viscofan Group is the world leader in casings for meat products which it distributes in over 100 countries worldwide.
We have created work environment where everyone's opinion is valued. You will learn how to work in team and how to work with individuals who are different from you.
We offer you paid internship (with covered health care) for period of 1 year.
What we look for:
University degree with IT background - Preferably degree of Faculty of Technical Sciences, Faculty of Electrical Engineering (with orientation in software engineering), Faculty of Natural Sciences (department of Informatics), Faculty of Informatics
Medium to high level of English knowledge
Proactive, energetic and excited about learning
Without work experience
We are looking for intern on position "Programmer - Developer" to join our team.
Tasks of the job and responsibilities:
Designs and develops reports using SQL Server Reporting Service and other tools in accordance with tasks and projects, designs and develops databases;
Responsible for providing relevant reports at the request of a direct manager and Director of Finance and IT;
Designs, develops and maintains information systems in accordance with company and at the request of a direct manager;
Responsible for managing access rights in information system and for managing access rights to Report Server and IT systems in accordance with assigned tasks and projects;
Responsible for improving existing information systems;
Participates in the creation and implementation and support of IT projects within company;
Provides support to users in day-to-day work related to information systems and technologies;
Responsible to propose and implement investment projects from its domain of expertise within budget constraints;
Responsible for creating and updating technical and user documentation regarding information systems used by the company at the request of a direct manager;
Keeps up-to-date records of its tasks, projects, trainings and other daily IT activities in the Helpdesk tool at Vinsite and fills in all relevant data (entering new and updating existing tasks, updating status, commenting to users, describing technical and user solutions, spent time);
Responsible for performing his job well and within the given deadlines.
Compulsory and responsible to know, adhere to and operate in accordance with ISO requirements and other standards and regulations.
Obliged and responsible to respect corporate internal procedures and codes of conduct, to apply hygiene and occupational health and safety measures in its work;
Responsible for respecting company policy and loyalty to the company.
SKILLS:
Excellent knowledge of IT technology, trends in IT technology and application capability
Proactive thinking and proposing measures to improve the existing system
Responsibility, reliability, consistency, respect, proactivity, good organizational characteristics, goal-oriented orientation, independence in work, teamwork.
Deadline for applications: 04.09.2019.