Oglas dostupan i studentima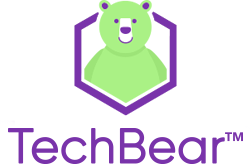 TechBear is dedicated to helping your company grow by providing inexpensive, reliable and effective business technology solutions and create channels for new customers.
We specialize in using technology to drive new business your way in the most effective and affordable ways.
In short, we are a partner that allows you to focus on your clients and have us generate leads and inexpensively manage your technology.
We are looking for:
Project Manager
Novi Sad
Project Manager's job at TechBear consists mostly of communication with clients on a daily basis - collecting clients' requests, and channeling the right information to the right department within the TechBear team. The position is something of a medium at the company. This means that once the work is done, Project Manager gets back to the clients with feedback; making sure they like the end result. The rest of Project Manager's time goes into organizing projects, revision, and maintenance of workflow.
Job requirements
Fluency in English, both spoken and written. Excellent American or British accent is a great advantage.
Very good presentation skills and self-confidence.
Great communication and self-organizing skills.
Ability to work in team.
Tasks
Making outbound calls.
Contacting clients.
Communicating with Project Management and Dev Team.
Benefits
Learning new skills.
Team work.
Dynamic working space.
Creative coworkers and willing to help.
Great office location.
Team events.
Fruits & Drinks.
Deadline for applications: 23.08.2018.