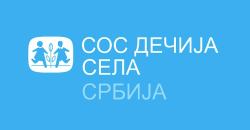 SOS Children's Villages Serbia is a member of SOS Children's Villages International, founded 1949, helping more than 1.200.000 people in 135 countries worldwide. We are present in Serbia since 2004, through different family strengthening and youth empowering programs, aimed at providing a loving home for every child.
In order to support our programs development and sustainability, we are looking for an enthusiastic, well organized and a committed individual for the position of:
PUBLIC FUNDING ASSOCIATE
(location: Belgrade)
Mission of the position:
The Public Funding Associate identifies opportunities for accessing public funds in the country and abroad on topics close to the program activities of SOS Children's Villages Serbia; builds the capacity of the Member Association in the field of Project Cycle Management; respects valid standards, guidelines and polices of the SOS Children's Villages International and SOS Children's Villages Serbia, as well as promotes the organization's brand, vision, mission and goals
Key performance areas and responsibilities:
Screens relevant grant opportunities (offered by institutional donors) and matches them with the Organization's needs
Steers the process of project preparation (i.e. project idea identification, project formulation, consultations with project stakeholders, drafting grant proposals)
Works closely with the National Director, National Programme Development Director and programme managers in the preparation and monitoring of the projects
Is directly involved in all stages of Public Funding project management (from identification until evaluation)
Follows up a process of grant implementation in terms of monitoring and evaluation and is checking if these processes are in line with institutional donor requirements
Sets up and completes a national Public Funding database (on regular basis)
Fosters and ensures capacity building measures (be finding national service-providers or holding trainings) for national key co-workers in the field of Project Cycle Management and Public Funding in general
Builds up and nurtures a network with co-workers, organisations and institutions towards establishing long-term partnerships for Public Funding projects
Participates with the consent of the National Director in all important events and activities in the country that are of great importance for creating networks in the Public Funding sphere
Applies all mandatory tools and guidelines of the Regional Office in the field of Public Funding
Is a member of the Regional Public Funding network and thus supports colleagues and peers in the Region CEE/CIS
Candidate profile:
Strong motivation to identify with the vision, mission and values of the Organization
Excellent written and verbal communication and presentation skills
Good at relationship building with different levels and stakeholders of various organisations, companies, business partners
Positive working attitude and ability to work under pressure
Highly organized, result-oriented, proactive and reliable
Innovative and creative, claiming and demonstrating high professional standards
Engaged, determined, persistent, "can do" solution oriented mentality
Good team player
Strategic and analytical thinking abilities
Requirements:
University degree in the field of international business development / humanities, organizational sciences / business administration /business management / economics
Minimum 3 years of relevant verified experience and results in project preparation / implementation / monitoring / management (preferably in public/governmental sector)
Working knowledge of local regulations applicable to public sector fundraising
Excellent networking and negotiation skills
Advanced knowledge of English language /business English is an asset
PC literate
Driver – B category
If you are interested in the position please send your CV electronically.
Only shortlisted candidates will be contacted.
Deadline for applications: 22.11.2019.