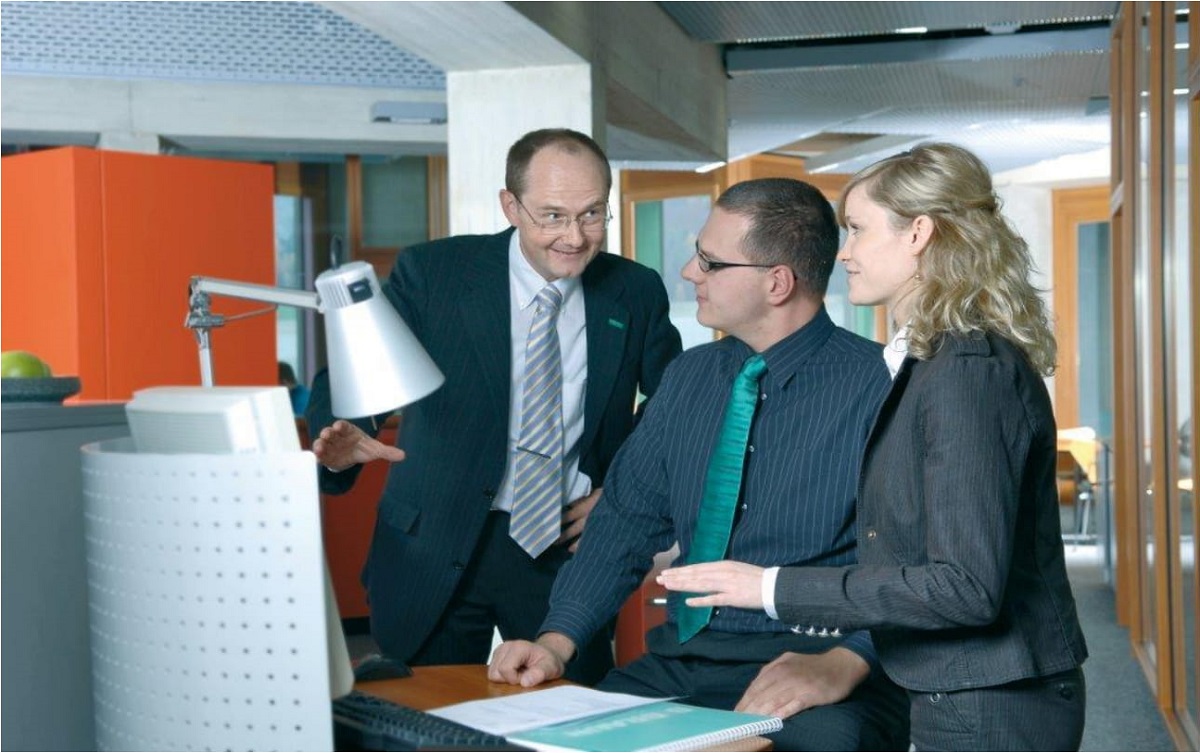 Are you looking for a challenge within a dynamic global organization or a German family business? At B. Braun you can find both. For more than 175 years and counting, B. Braun is amongst the world's top healthcare companies operating in 64 countries, with over 60,000 experts networking their knowledge every day. You can thrive in this strong culture of continuous exchange. Become a part of the B. Braun family and share your expertise. Together we improve healthcare.
B. Braun Adria RSRB is established in 2011. We offer a comprehensive product portfolio for healthcare, followed by high quality service. We are proud to announce that B. Braun Adria RSRB is continuously developing business and therefore recruiting a new member in Purchase and Distribution Team:
Purchase Officer
Office in Belgrade
Responsibilities
Orders goods from supplier, monitor the delivery dynamics by ensuring the planned quantity of supplies
Coordinates the procurement process with other departments within the company
Coordinates with the supplier the return of non-existent and excessive inventories according to a defined schedule
Solves complaints regarding the purchase price with supplier
Controls the correctness of IT system settings for ordering goods, maintains and updates the database of items in the system
Organizes logistics and writes sales and customs documents for the sale of goods outside the borders of the state
Organizes the carriage of goods for repair and keeps records of shipment and return in accordance with local legal regulations and company rules
Writes procurement documents in Navision (business application), reports related to procurement of goods and purchase reports and calculations for sales purposes
Reports all non-conformities, complaints, cases of vigilance to the responsible persons in accordance with the operational procedures of the company
Suggests changes in the order of goods that can contribute the efficiency of procurement process
Qualifications required
Bachelor Degree in Economics or other industry relevant degree (Social Sciences, Healthcare)
Minimum 2 years of related working experience in purchasing
Related working experience in Healthcare industry is an advantage
3+ years of related working experience is an advantage
Active user of MS Office and advanced data analysis skills in Excel and experience in Navision are considered advantage
Fluency in English
Drivers licence – B category
Competencies required
The required competences for the position are based on the B. Braun Core Competencies model
Acting analytically and systematically (using multiple information sources to analyze data systematically, organizing and prioritizing tasks according to the company's interest, evaluating opportunities and risks and understanding cause-effect relationships)
Adapting willingly to change (showing willingness to take on new tasks and assignments, integrating and adapting quickly to new situations)
Communicating clearly and responsibly (getting messages across precisely and comprehensibly, listening actively and being a valued partner in conversations, addressing inconvenient issues openly),
Demonstrating a positive attitude and thinking in terms of solutions (setting ambitious goals and striving for outstanding results, staying productive and being capable of acting in critical situations, identifying problems and thinking of solutions)
Involving colleagues actively (trusting others and treating them with respect and appreciation, encouraging others to contribute, involving others in decision making processes early)
What we offer
Compensation and bonus in-line with achieved business results
Continuous professional development: trainings in B. Braun Group, mentoring during onboarding process
Corporate culture based on B. Braun Values: Innovation, Efficiency and Sustainability and our basic corporate principle: Sharing expertise
The selection process is taking place NOW!
If you consider yourself appropriate for this position, we invite you to apply for the position electronically.
Deadline for applications: 24.09.2018.
Manpower is an Equal Opportunity Employer and considers applicants for all positions without regard to gender, marital status, national origin, age, creed, religion, race, color, ancestry, sexual orientation, physical or mental disability.
All applicants will be informed and shortlisted candidates will be invited for an interview.