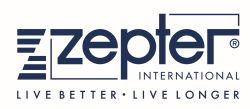 Founded in 1986, Zepter International is a multi-brand company that produces, sells and distributes premium goods around the world, principally through its own direct sales network as well as online and through brick-and-mortar stores.
Our range of premium products and unique philosophy of healthy living are committed to creating a better, healthier world. Over the past 30 years our patented healthy cooking methods, medically certified Bioptron Light Therapy devices, fullerene powered Tesla HyperLight Eyewear® and high-tech water and air purification systems have become a healthy lifestyle choice for millions worldwide.
Today, we are a global enterprise supported by a network of over 130,000 employees, consultants and state-of-the-art technology – that's always looking for new and fresh ideas.
Python Developer
Belgrade
What you bring:
Minimum 2+ years of software development experience in Python
Excellent understanding of OOP and its main principles
Understanding of common Python design patterns
Fluency in English
Bonus points for experience with:
Experience with relational (MySQL, SQL Server etc.) and/or non-relational databases (Graph, MongoDB)
Experience with CI/CD technologies – Docker, Kubernetes etc.
Strong knowledge of the architecture of backend applications, RESTful Web Services and APIs
Personal skills:
Creative thinking with orientation to detail
Self-motivation and a passion for learning new technologies
What we offer:
International team
Performance bonuses
Fast paced environment
Office in the city center
Potential for learning and developing new skill sets
A work environment built on collaboration, flexibility and respect
Deadline for applications: 15.10.2019.