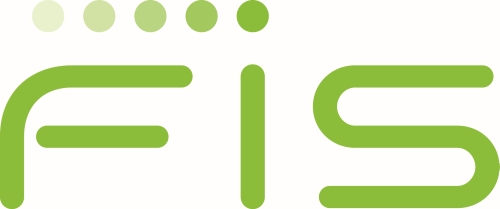 QA Analyst, Belgrade
About Us
FIS is a global leader in financial services technology, with a focus on retail and institutional banking, payments, asset and wealth management, risk & compliance, consulting and outsourcing solutions. Through the depth and breadth of our solutions portfolio, global capabilities and domain expertise, FIS serves more than 20,000 clients in over 130 countries. Headquartered in Jacksonville, Fla., FIS employs more than 55,000 people worldwide and holds leadership positions in payment processing, financial software and banking solutions. Providing software, services and outsourcing of the technology that empowers the financial world, FIS is a Fortune 500 company and is a member of Standard & Poor's 500® Index.
This is an exciting and challenging position within a successful software development team in the Financial Services sector. The success of the business means that this is also a fast paced, yet rewarding environment in which to work. The role is a hands-on focussed role and we are looking for someone with the necessary experience and analytical skills to confidently get up to speed. The products are highly complex, therefore this represents a significant challenge and certainly a great opportunity to take your career in QA to the next level.

Position responsibilities:
Test Execution

Assisting with the delivery of this together with the investigation and reporting of defects/bugs found to conclusion.
Preparation of both manual and automated test-cycle plans, aligned to business needs
Hands on execution of manual and automated test cases, recording the metrics and defects found during this activity
Reporting on risks and issues, with recommended steps to resolve
Delivering regular progress/status reports as required
Managing all work in a co-operative team environment, using a workflow system

Test Development and Maintenance


Developing and maintaining manual and automation regression test plans, working with the QA, Business Analyst and Systems Development teams as required
Ownership of test coverage (manual and automated) for some products/projects, reporting on this
Collaboration with business and development to incorporate product changes and new functionality in a timely manner
Undertaking effective reviews for test development work
Analysing and reporting on the QA processes, with a view to ensuring continuous improvement
Position Requirements:
Mandatory Skills:
Significant experience in similar QA or Testing role

Thorough understanding of standard testing principles, methodologies and terminology
Developing, maintaining and executing test plans
Risk analysis with application to test prioritisation
Ability to work in a co-operative team environment
Good communication skills, both verbal and written

Knowledge and proven experience of the full systems development lifecycle/application lifecycle management, covering both Agile and Waterfall
Strong analytical skills
Familiarity with applications/tools including:

Source control, e.g. ClearCase, VSS, SVN, Rational
Test management software, e.g. Quality Centre, TFS
Test automation software, e.g. QTP, TestComplete, Silktest
Microsoft applications, including Office, SQL, ODBC
Virtualisation Software, including VMWare
Desirable Skills:
Experience in programming / use of compilers / profiling tools
Mathematical skills/knowledge
Previous experience working on Financial Software
Fluency in second language
Qualifications:
Ideally a Computer Science, Science, Mathematics or Finance related degree or equivalent.
ISEB or ISTQB qualified
We look forward to receiving your application. Please use only following link in order to apply (only complete online applications will be considered): Apply Here.
Deadline for applications: 29.03.2017.