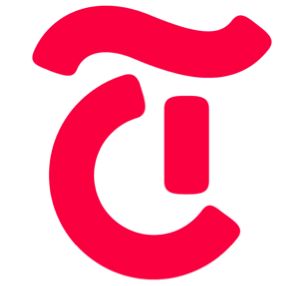 QA Automation Engineer - Tamedia Team
Belgrade
Our partner Tamedia (www.tamedia.ch) is the most successful digital company in Switzerland and has over 3500 employees within 16 companies across 5 countries.
The digital platforms as well as the daily and weekly newspapers and magazines of Tamedia provide an overview, topic classifications and great selections.
The company founded in 1893 employs approximately 3,500 employees in Switzerland, Austria, Denmark, Luxembourg and Germany and has been listed on the Swiss Stock Exchange since 2000.
If you enjoy solving problems in a creative way with elegant solutions then you will enjoy working with us as:
QA Automation Engineer
We believe in continuous improvement, clean code, simple design, speed and scalability. We need strong engineers who can join most projects and push innovation forward.
Your Responsibilities:
​Design and implement automated testing to test areas such as software functional, server/database impacts, regression testing, positive and negative testing, error or bug retests, and usability
​Identify required tests and calibrations from a system level design, and implement against these while working with a cross-functional team
Creation of technical documentation
Test execution and reporting the finding
Your profile:
3+ years in Software QA and automation testing​
Experience in developing automated test systems using Selenium, JUnit or similar Test Frameworks
Knowledge and understanding of software testing techniques and processes
Experience testing web GUI, web application, command-line application and system functional
Experience in Agile development methodologies (SCRUM) and Java, SQL server databases
Good understanding of web technologies such as Javascript/AJAX, HTML, CSS, REST, XML​
Understanding of API interfaces (REST) and surrounding system landscape (as SAP, Hybris, etc)​
Common with tools such as InterlliJ IDEA, Eclipse, Maven, Jenkins, GiT, Jira, Confluence
English knowledge level (written and spoken)
German language would be considered as advantage​
Our offer:
Competitive salary and a variety of fringe benefits
Personal development/education (conferences, trainings)
Great equipment
Work in international team of talented engineers
Modern and cozy working place with positive and friendly atmosphere
Opportunity to grow both professionally and personally in a stimulating environment
Deadline for applications: 03.09.2017.