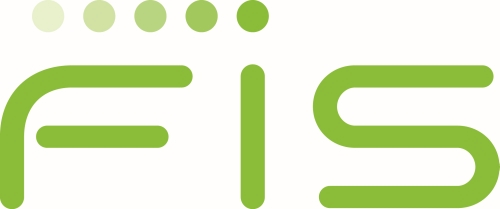 QA Automation
Belgrade
About Us
FIS is a global leader in financial services technology, with a focus on retail and institutional banking, payments, asset and wealth management, risk & compliance, consulting and outsourcing solutions. Through the depth and breadth of our solutions portfolio, global capabilities and domain expertise, FIS serves more than 20,000 clients in over 130 countries. Headquartered in Jacksonville, Fla., FIS employs more than 53,000 people worldwide and holds leadership positions in payment processing, financial software and banking solutions. Providing software, services and outsourcing of the technology that empowers the financial world, FIS is a Fortune 500 company and is a member of Standard & Poor's 500® Index.
We are looking for experienced QA Automation engineers to join our dynamic team of developers, quality assurance experts, and business analysts who are building a next generation of financial derivatives processing platform from the ground up.
Position Responsibilities:
Reviewing the functional specifications, creating test plans, test cases, planning for test automation, build automation framework and implement the same for improving delivery timelines
Planning and executing integration and acceptance tests; automation tests and functional test using specifications/user stories to meet our client's business requirements.
Developing automation framework validating development user stories, which will be used for regression tests as well as for common activities
Documenting test results, test metrics
Building functional testing capability within the group
Using functional specs/user stories from Product Management to develop test plans, test cases
Providing training to internal staff on test automation.
Position Requirements:
3-5 years' experience in quality assurance
UI testing framework knowledge like Selenium, Groovy is a plus
Experience with testing automation, also building functional, UI, integration, and performance tests.
Continuous Integration concept knowledge and experience (Bamboo, Jenkins, or similar).
Test Driven Development knowledge. Experience with JUnit or TestNG. Sound knowledge of Java programming Language.
Excellent understanding of testing methodology and processes
Ability to work independently and within a team environment
Financial institution domain knowledge; Working in a Bank or brokerage house is a plus
Working experience in a Production environment
Previous work experience in Listed Derivatives Processing area with expertise in middle and back office processing workflow after the trade is made at an investment bank, business related institution or software product development enterprise will be a plus
Good problem solving skills
Ability to learn quickly and think clearly
Consistent attention to detail
Ability to communicate complex issues clearly with team members and development staff
University Degree.
We look forward to receiving your application. Please use only the button below in order to apply (only complete online applications will be considered).
Deadline for applications: 16.01.2018.