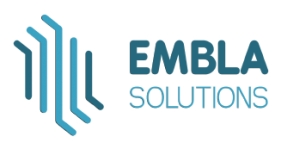 Embla Solutions is a software services company with HQ based in Iceland and IT talent in Iceland and Serbia. We pride ourselves in having a Nordic workplace environment and culture. Our customers create global products which gives our talent the opportunity to work on various interesting projects, both large and small.
Quality Assurance Specialist
Belgrade
We're looking for an enthusiastic individual with a passion for quality. You will work closely with customers development teams, helping to deliveroutstanding software products for the customer's global customers
Duties and responsibilities
Design, execute and maintain test cases
Prepare and deliver QA reports
Create defect reports
Plan, execute and validate testing plans
Other related tasks, as assigned.
Reference: pHB9zF-Dd4jZPNchI5M7nO-1gwWm1ufXfUyWSVkF_Z8.
Qualifications
Degree or related experience in quality assurance and quality control
Have 2+ years of experience in quality assurance or software development
UNIX/Linux experience
Knowledge of and ability to use test tools, such as Selenium
Experience using Project/Issue tracking tools, such as JIRA
Analytical skills and data-driven thinking
Ability to multi-task in a busy environment, show initiative and proactively take on responsibilities and challenges
Ability to solve problems independently and quickly
Good verbal and written communications skills in English is a requirement.
Please send applications in English.
Website www.emblasolutions.com
Deadline for applications: 31.03.2017.