Oglas dostupan i osobama sa invaliditetom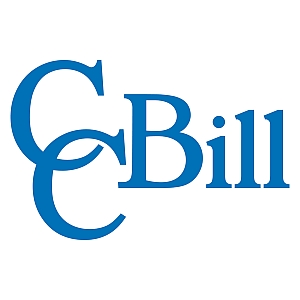 We are looking for:
Release Engineer
Novi Sad
The Release Engineer will be responsible building our software and coordinating releases to our servers for all product lines. A qualified candidate will work with the development, quality assurance, and system administration teams to ensure reliable release procedures throughout the Software Development Lifecycle. Experience with building software is essential.
Attendance Requirements
Position is full-time and will require a minimum of 40 hours per week of work
Working hours are Monday to Friday either from 10 a.m. to 6 p.m. of from 3:00 p.m. to 11:00 p.m.
If you have the following:
Bachelors or equivalent in Computer Science, IT, Mathematics, Engineering or related field
2 + yrs. of software development. (Software Engineer with System Administration skills).
Knowledge of the Java language and system architecture concepts.
Proficient in the use of source control management and defect tracking systems (Git, Bitbucket, JIRA).
2+ years' experience with Apache, Tomcat, MySQL, post gres, scripting languages, SSL, web protocols.
2+ years' experience operating within large Unix/Linux environments.
Familiar with continuous deployment concepts, such rpms, tars and war files.
Familiar with Jenkins, Artifactory and simple concepts of server networks
Familiarity with build tools such as Maven, make ant, rake, or ivy.
Proficiency in deploying software to production environments with minimal risk and downtime.
Ability to work in a fast-paced environment.
Ability to work independently with minimal supervision.
Ability to be self-motivated and exhibit a high degree of professionalism.
Ability to communicate effectively with all levels of employees/management in English.
Demonstrated ability to handle high levels of stress.
Strong problem-solving abilities.
Strong understanding of programming concepts and best practices.
And possibly the following:
Knowledge of the principles of Continuous Integration systems.
Familiarity with ITIL, ITSM, and INFOSEC best practices
Familiarity with AWS and Puppet
Then this is what your day will look like:
Building software components from Java and Perl source code.
Keeping current with new software improvement tools and applications
Directing the deployment of software components to our production servers.
Maintaining source code repositories and promote best practices.
Contributing to the technical operations and projects with little direction
Learning and seeking mentorship from senior level engineers in all departments.
Acting as the technical resource for junior QA resources.
Developing and maintain automated software build processes for Java leading to deployment-ready systems.
Works with development teams to improve standards for software configuration.
Participate in business and architectural meetings for future projects.
Document process and procedures related to the deployment of software.
What we offer:
Highly talented, professional and friendly team
The ability to use cutting edge technologies
Introductory training
Possibility for personal and professional growth
Flexible working hours
Colorful offices in the city center
Free soft drinks, fruit, tea and coffee
Social activities and very friendly working environment
All benefits paid pursuant to relevant Serbian laws
If you are interested in this position, please send a covering letter and CV in English!
Deadline for applications: 25.01.2018.