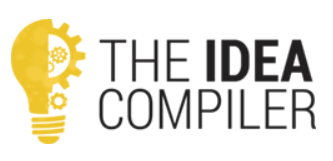 We are a US startup company headquartered in New York City (www.ideacompiler.com). We have a Serbian development operation with staff in several cities including Belgrade, Novi Sad, and Kragujevac presently.
We deliver innovative mobile and web applications to consumers and enterprises worldwide. Our projects include social, gaming, financial and shopping elements among others.
We are looking for great people who are willing to dive in and learn new things and take responsibility for delivering great results. We provide an exciting environment with others who share a passion for excellence. Come meet us and see for yourself.
We are looking for highly talented, motivated and responsible software engineers who can understand business needs and solve difficult problems and want to join a growing international business.
Ruby on Rails Developer
Work From Home or Office
Requirements:
Excellent command of English, written and spoken
Ability to produce tested applications from business requirements
Ability to work independently and as a team member
Self-starting, well-organized, and enthusiastic work style
Relevant college degree and 2 years working experience minimum
High-speed internet connection and Skype account
Applicant Questions
If you are interested in the position please compose a written introduction to yourself in the English language including answers to the questions below and send along with your resume.
SUBMISSIONS WITHOUT ANSWERS TO THESE QUESTIONS WILL NOT BE CONSIDERED:
When can you start?
Where are you physically located?
What monthly rate do you charge for full-time contract jobs? (Note: you are responsible for your own social contribution and taxes. We do not withhold or pay any taxes on your behalf.)
Please write a paragraph about your favorite past project. Be sure to tell us why you liked it.
Please send us a code sample of your work that you are proud of. Be sure to tell us what you like about it.
Have you worked in or led teams of developers in addition to coding? Please describe briefly.
Deadline for applications: 27.09.2019.