Oglas dostupan i osobama sa invaliditetom
Oglas dostupan i studentima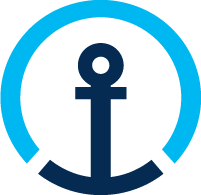 SSC Operator (m/f)
Belgrade
Job description
The suitable candidates will be responsible for maintain the company's database by entering new and updated customer and account information.
Your tasks and responsibilities
Prepares source data for computer entry by compiling and sorting information; establishing entry priorities
Processes customer and account source documents by reviewing data for deficiencies; resolving discrepancies by using standard procedures or returning incomplete documents to the team leader for resolution
Enters customer and account data
Maintains data entry requirements by following data program techniques and procedures
Verifies entered customer and account data by reviewing, correcting, deleting, or reentering data
Tests customer and account system changes and upgrades by inputting new data; reviewing output
Secures information by completing data base backups
Maintains operations by following policies and procedures; reporting needed changes
Maintains customer confidence and protects operations by keeping information confidential
Contributes to team effort by accomplishing related results as needed
Reference: 2QTyMWnCMK_5d2VtdlLW7pbBZYJhbstlmGbKfmTag8s.
Your skills and experience
Excellent knowledge of the English language
PC literate (Word, Excel, Outlook, Internet)
Minimum high school diploma
Confidentiality, thoroughness and independence
Analytical and organization skills
Typing and data entry skills
Attention to detail and result oriented
Team spirit and customer orientation
We offer exciting position in a dynamic and motivated team, development possibilities and a nice working atmosphere.
With more than 70,000 employees at 1,300 locations in over 100 countries, the Kuehne + Nagel Group is one of the world's leading logistics companies. Its strong market position lies in the seafreight, airfreight, contract logistics and overland businesses, with a clear focus on providing IT-based supply chain management services.
Kuehne + Nagel is operating three Shared Service Centres (SSC) worldwide. The Shared Service Center EMEA, based in Belgrade, is serving the regions Western Europe, Middle East and Africa as an internal service provider, being responsible for the handling and execution of operational tasks within the organisation. The SSC Belgrade was founded in 2009, with a significant growth since then and nowadays employs almost 500 employees for more than 40 different countries in Western Europe, Middle East and Africa. The SSC performs global and standardized processes mainly back office tasks, for the internal customers.
Deadline for applications: 14.09.2017.