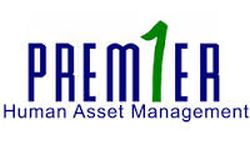 An important Italian industrial group, leading European company in the food industry, due to the opening of a new plant, is looking for a:
SAFETY & ENVIRONMENTAL MANAGER
COD. 21452
Belgrade
This person will report directly to the CEO and will be responsible for the implementation, supervision and improvement of the company security system of the manufacturing and handling area.
Job functions include:
Develop, oversee and implement safety procedures at all levels;
Support the technical area in the development and creation of security devices on the production facilities;
Manage relations with certification bodies;
Monitor, implement and promote new regulatory changes, guaranteeing their execution in company behaviours and processes at all organizational levels;
Raise awareness of the implementation new regulations among the staff;
Oversee internal regulations concerning the environmental policies;
Carry out risk analysis and assessments, identifying organizational and technological eco-friendly solutions to the required adjustments and define relevant corrective actions;
Prepare the necessary documentation as required by the System (manuals, procedure and technical reports) and guarantee its complete review and periodical update;
Ensure that all safety measures are respected within the company and in the opening worksites, coordinating the installations security staff activities in compliance with the current regulation;
Get and provide a continuous update on safety procedures and training programs and information of the workers.
Requirements:
Masters or Bachelor's degree education in technical disciplines – preferably in Engineering;
Strong experience in HSE, preferably in the plant engineering industry;
Strong organizational and problem solving skills;
Good interpersonal skills;
Great dynamism and flexibility.
Deadline for applications: 31.03.2018.