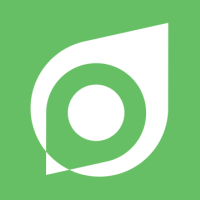 Tripaneer.com is a growing online startup company developing travel websites for theme vacations. We are passionate to create professional websites with high-quality content and superior user experience.
We love enriching people's lives. We believe that a travel experience with an educational theme is a lifetime memory that lets people discover their abilities and increases happiness and personal growth. That is why we want more and more people to experience these journeys. We enable our website visitors to easily find, compare, and book travel experiences anywhere in the world.
We are planning to continuously launch new theme vacation websites, and some of our current websites are:
Our first website (BookYogaRetreats.com) was launched in April 2013. Since then, customer revenues have mostly funded the growth of our team of 150+ working from 15+ different countries (Tripaneer.com is registered in the Netherlands).
We are currently looking to expand both our on-site (in Amsterdam) and our remote teams. We have built a team in which we truly love working with, and we think that you will too.
The team member will join the Partner Business Development Team (Sales) at Tripaneer,
we are looking for talented
Sales Administrative Specialists
Remote Position
The role will have varied responsibilities and will support the sales team with:
Filling in information for accounts created.
Contacting suppliers to receive certificates and verify the accounts.
Checking price parity for the listings created with the supplier websites.
Participate in On-boarding of new sales team members.
Regular communication and coordination with Sales team members.
Coordinate with supporting departments to ensure background checks are performed correctly and prepare accounts for activation.
Manage routine processes and correspondence, reports and research as needed.
Requirements:
Candidate must possess at least a Bachelor's Degree, any field.
2-3 years of general business experience, exposure to sales teams would be a plus.
Working level proficiency with full MS Office Suite (Outlook, Word, Excel, Access, PowerPoint). - Strong time management skills.
Ability to work with multiple tasks and deliver results in a timely manner.
Demonstrated focus and passion for delivering great customer experiences.- Demonstrated ability to learn quickly, High attention to detail.
Ability to maintain a professional presence and a positive attitude to help ensure team and department objectives are met.
Resourcefulness and ability to identify opportunities for efficiency.
Outstanding team player mentality.
Conditions:
Work week: Minimum 40 hours per week, working days are negotiable.
Term: 12 months (with extension possibilities). - Trial period: 8 weeks.
Location: Your home or any other location of your choice (anywhere in the world) with a reliable and fast internet connection.
Start date: As soon as possible.
Why Join Us?
Work with a dynamic and young team in a successful and growing online startup.
Develop yourself on a personal and professional scale along with our growing business.
Plan your own work hours, and work virtually from anywhere with a reliable and fast internet connection.
Level of responsibility and tasks will grow quickly based on performance excellence.
Hands-on training and support are provided for all team members.
Deadline for applications: 01.07.2018.