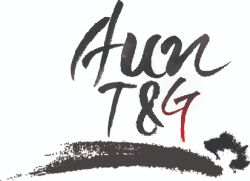 Aun Korea
AUN Korea, founded in 1964, is expanding to all over the world.
AUNTEX Co., Ltd. has been established as a local subsidiary in Vietnam and has grown to be the best company in the same field in Vietnam. AUNTEX is the oriental first glove manufacturer that integrated glove manufacturing process vertically.
As a new local subsidiary in Europe, Aun T&G d.o.o invites you to write a new history together in gloves manufacturing field.
We are looking for:
Sales Assistant for Japanese Market
(1 position)
Location: Ho Chi Minh, Vietnam
What we offer:
Professional sales training course
Salary increase and bonus payments based on results
Fast promotion opportunity and development within the company
Company sponsored activities
Re-location: Ho Chi Minh, Vietnam, for 1 year with possibility of extension
Work in young and friendly environment
Salary: Basic pay will be decided after interview, additionally overseas pay allowance will be provided along with associated costs such as visa process, housing and 1 return plane ticket per year (VN-SRB, SRB-VN)
Requirements:
Serbian language - native speaker
Japanese language - level C. Desirable: University degree, Faculty of Philology (Japanese language). Preference is given to final year students
English language - level B or higher
Working experience is not necessary
Preferred: Work experience in a Japanese company or experience working in Japanese language is ideal
Intellectual curiosity and emphasized results orientation and strategic thinking
Clearly structured and easy to set priorities
Good negotiation skills
Pro-active attitude and "can-do"-spirit
Good organizational skills
Very good Microsoft Office knowledge
Strong communication skills
Attention to detail
Willingness to be a part of multicultural team
Responsibilities:
Work in Ho Chi Minh sales team for Japanese market as well as helping to organize the sales office
Working in various fields including researching, interpretation, and so on
Researching all the information according to Senior Sales Manager's instructions
We offer the opportunity to work as a Sales Assistant, work in fast growing team and receive support to further your career development.
To apply, submit your resume in English with photo attached, electronically.
Only resumes in English will be taken into consideration.
Only short-listed candidates will be contacted and invited to an interview.
All applicants will be considered confidential.

Rok za konkurisanje: 29.09.2019.